Bluestocking88
Joined Monday, January 30, 2006
Recent Book Activity
| Statistics | 4 weeks | all time |
| --- | --- | --- |
| books registered | 0 | 498 |
| released in the wild | 0 | 245 |
| controlled releases | 0 | 5 |
| releases caught | 0 | 39 |
| controlled releases caught | 0 | 5 |
| books found | 0 | 232 |
| tell-a-friend referrals | 0 | 51 |
| new member referrals | 0 | 6 |
| forum posts | 0 | 7,152 |
Extended Profile
Above is a picture of an Oriental poppy from my garden.
Just so you know, there are lots of books registered by me that I purchased or was given for wild releasing. I don't read everything that I've registered, I don't register everything that I read, and I don't register my permanent collection.
Bookboxes I'm Hosting:
none at the moment
Bookrings I'm hosting:
none at the moment




Bookboxes I've Participated in:
Hometown Author's Bookbox by bookczuk
Bookbox for Writers by KateKintail
Baby It's Cold Outside by Bunnylady
Current Fiction Bookbox by batty14
Animal Themed Bookbox by Chevygoddess
Procrastinator's Spring Cleaning Bookbox by Ctychic
Cookbook Bookbox by Ctychic
Trade Sized Paperback Bookbox by indygo88
Trade Sized Women's Fiction Bookbox by LGinder
Romance Bookbox by faeriemyst
Elizardbreath's Children's Bookbox
What Else Am I Going to Do With All These Books bookbox by bslive1219
Romance Bookbox by JennyC1230
Wish-Come-True Bookbox by FeralReader
Every Color of The Rainbow Bookbox by Moody-blue
2 or More Bookbox by stagecrafty
Gomboggit's Wishlist Bookbox
BeckasDream's Romance/ChickLit Bookbox
Neverending Bookbox by BunnyLady
Top 100 Bookbox by jenptcfan
Don't Even Think About It Bookbox by KimKerry
Trade Paperback Fiction bookbox by Indygo88
Every Color of the Rainbow Bookbox II by MoodyBlue
Momma Went OCD Bookbox
African American Bookbox by FeralReader
Trekwoman's It May Be You Need Something To Read
Top 100 Book Box by jenptcfan

Bookboxes I'm Signed Up For:

None that I know of, and please pm me before sending any books since I'm way behind in my reading and will likely ask to be skipped.


Some of the Bookrays/Rings I've Participated in:
Amy and Isabelle
Knockabout Girl
Apocalipstick
The Memory Keeper's Daughter
French Dirt
Dave Barry is not Making This up
Sisterhood of the Traveling Pants
The Second Summer of the Sisterhood
Gossip Girl
City of the Beasts
Reading Lolita in Tehran
This Is Not Chick Lit
Snow Flower and the Secret Fan
The Samaritan Woman
Carly Phillips' Simply Trilogy
Girls in Pants: The Third Summer of the Sisterhood
Forever in Blue: The Fourth Summer of the Sisterhood
American Fuji
The Bonesetters Daughter
Marley and Me
A Child Called It
We're Just Like You, Only Prettier
Driving Over Lemons
Rococo
The Food of Love
Funny In Farsi
Autobiography of A Fat Bride
The Measure of a Man
Learning to Bow: Inside the Heart of Japan
Obasan
The Mermaid Chair
Ask Henry hosted by GoryDetails
Eat, Pray, Love by Elizabeth Gilbert
A Girl Named Zippy by Haven Kimmel
We Thought You Would Be Prettier by Laurie Notaro
Fingersmith
Never Change by Elizabeth Berg
Ameritican
Sunrise of Kusatsu Harbor
I Feel Bad About My Neck
Sexing the Cherry
The Lost Boy
Celia: A Slave
Paula Deen and Friends
The Tuesday Erotica Club
The Devil Wears Prada
Tis: A Memoir
Bridget Jones' Diary
Affluenza
Ash
The Confessions of Fitzwilliam Darcy
The Dive From Clausen's Pier
The Omnivore's Dilemma
The Geography of Bliss: One Grump's Search for the Happiest Places in the World
The Yankee Girl

What Kind of Reader Are You?

Your Result: Dedicated Reader

You are always trying to find the time to get back to your book. You are convinced that the world would be a much better place if only everyone read more.

Obsessive-Compulsive Bookworm

Literate Good Citizen

Book Snob

Non-Reader

Fad Reader

What Kind of Reader Are You?
Create Your Own Quiz
Your Aura is Green
www.blogthingsimages.com/---/green.gif" height="100" width="100">



You're very driven, competitive, and even a bit jealous.

However, you seek out balance in your life - and you usually achieve it!



The purpose of your life: inspiring others to be better



Famous greens include: Tony Robbins, Donald Trump, Martha Stewart



Careers for you to try: Guru, CEO, Talk Show Host

www.enneagraminstitute.com/---/type7M.gif" border=0 alt="Enneagram" title="Take the Enneagram Institute's Free Enneagram Test">
free enneagram test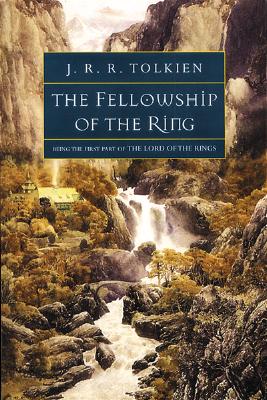 You're The Fellowship of the Ring!

by J.R.R. Tolkien

Facing great adversity, you have decided that your only choice is to
unite with your friends and neighbors. You have been subject to a ton of squabbling and
ultimately decided that someone humble is your best candidate for a dangerous mission.
You're quite good with languages and convinced that not all who wander are lost. If you
see anyone in black robes on horseback, just run. That's just common sense.


Take the Book Quiz
at the Blue Pyramid.