The Team
Ron Hornbaker
Co-Founder
Austin, Texas, USA
Ron Hornbaker conceived of BookCrossing in March 2001, and went straight to work building the site. A month later he launched it. Ron is a self-taught programmer, and holds a doctorate in Veterinary Medicine from Kansas State University. He hung up his stethoscope in 1995 to pursue his tech career, which has taken him from his home in Kansas, to Silicon Valley for eight years, and now currently to Austin, Texas, where he lives with family and two dogs.
Bruce Pedersen
Co-Founder
Sandpoint, Idaho, USA
Bruce Pedersen is a successful veterinarian, and currently owns large practices in Watford City, ND, and Butte, MT. He and his co-founder Ron, whom he met in veterinary school, have been close friends since 1988 and tech entrepreneurs since 1995. He lives with his wife, Heather, and three children in Sandpoint, Idaho, along with Panda, Talus, Nudge, and his goat Twinklebelle. His passions in life are his family, traveling, flying, and the unlimited potential of BookCrossing's mission - to make the world a library and connect people through books.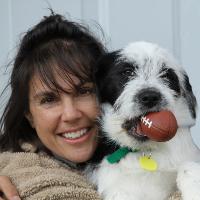 Heather Mehra-Pedersen
Co-Founder
Sandpoint, Idaho, USA
Heather has a strong record of entrepreneurial achievement in starting, developing and managing businesses. Her professional background encompasses experience in profit and goal-oriented marketing, management, finance and total profit and loss responsibility. She is extremely effective at organizing people and resources and is noted for her creative solutions to financing, management and marketing problems. Heather holds a Marketing and Fine Arts degree with honors from Lehigh University. Her career as a stockbroker and money manager and financial consultant has poised her for successful business management. In 1999, she co-authored The Log Home Plan Book.