Happy BookCrossing Day to all!
April 21, 2022
How time flies! Before we knew it, it's already BookCrossing Day again. As some members noted in the forums, this year's celebrations are being kept small; however, it's still Ballycumber's birthday, and it's a great day to go out and release a book or two. Or ten, if the spirit moves you.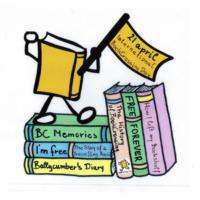 Let's rejoice because we're here, we can read and share books, and we can bring each other joy in many ways. We hope this year's BookCrossing Day finds you well, happy and safe. And we are looking forward to more elaborate festivities in the future.