News from the Store: Shipping times
July 3, 2020
Here's an update from our Store Manager.
Recently, we've heard from some of you that your supplies are taking longer to arrive than expected. And that's pretty understandable during a pandemic: mail travels overseas on passenger planes, and many of those are grounded for now. But there is something else going on that we think you should know about.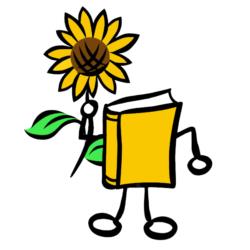 Let's not beat around the bush. It's a big bad world out there, and not all parcels and envelopes contain innocent and fun stuff such as stickers... Recently there is a surge in drugs being sent in the mail, and most of those drugs are being shipped from the Netherlands.
The customs agencies of countries on the receiving end, most notably the USA and Australia, are not amused and have in recent weeks started checking
all
incoming mail from the Netherlands extra thoroughly. And yes, we ship from Germany, but our mail carries a Dutch return address, so it's probably getting that same treatment, too.
Understandably, this takes extra time and the result is a veritable reservoir of delayed mail. We have good hope that everything you have ordered will eventually get through, since there is nothing questionable inside, but it may take several extra weeks, and sometimes even months.
We don't use tracking, so we don't know where your orders are if they are en route; unfortunately, there is exactly nothing we can do to find out.
If your supplies don't make it out on the other end and never reach you, we will of course resend them at our cost. But we're hoping for your patience, because even then, we can't be sure that it will help any and it's a hefty bite out of our meagre budget if we have to resend too many things.
We think that shipments that contain only paper items have the best chance of making it through the system in a reasonable time. So that might be something to take into account when you're ordering from the
Supply Store
these days.
Thank you for understanding. Let's hope the good doggie in the picture is a fast worker.
Photograph by Johannes Eisele /AFP