Happy BookCrossing Day to all, from Ballycumber
April 21, 2020
On this very special day in BookCrossing Land I, Ballycumber, am happy to be the bearer of good news! While many of us are cooped up at home, I have some news for you that I hope will brighten up your day a bit.
First of all, the 24-Hour Readathon was a great big whopping success!
The Check In Thread
is a lovely thing to see.
So many people participated, it's heartwarming... to be doing what bring us joy, and doing it together... in so many places in the world. Thanks to everyone who read along with us.
Next up, we are working on restarting the Newsletter! In order to do so, we needed to clean up the email list, and for that reason, an email was sent (and is still being sent) to give everyone the chance to choose whether they'd like to receive it. If you've received this email, you can be assured that it really was from us and the Newsletter will really be coming back.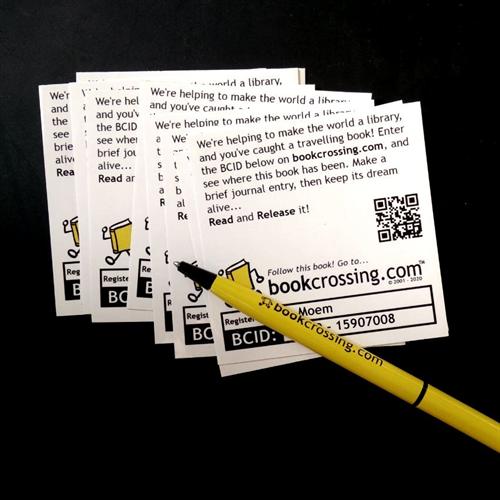 Finally, here's another feature that has been asked for repeatedly, and we are now taking this step forward: QR codes. A QR code is a small, usually black&white, square of niftiness that can possibly bring more people to the site. It's a code that can be scanned with a smartphone, and brings up the web adress for, in our case, the journaling page for a specific book... so finders don't have to type in the address or the BCID when they find one of your books. From now on, these codes will appear on all prenumbered
Econolabels
. We are working on adding them to prenumbered bookplates as well.
It is an odd time to be celebrating BookCrossing Day, for sure. Whatever you do today, make sure to stay safe but also have fun if you can, and revel in the knowledge that you're a part of a warm-hearted community that knows how to share what matters. BookCrossing members, happy BookCrossing Day, thank you for being here and here's to you!