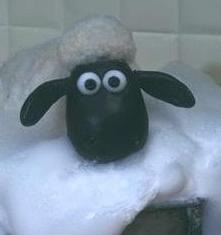 vedranaster
Age 48
Joined Tuesday, April 11, 2006
Recent Book Activity
| Statistics | 4 weeks | all time |
| --- | --- | --- |
| books registered | 0 | 217 |
| released in the wild | 0 | 26 |
| controlled releases | 0 | 203 |
| releases caught | 0 | 0 |
| controlled releases caught | 0 | 159 |
| books found | 0 | 163 |
| tell-a-friend referrals | 0 | 0 |
| new member referrals | 0 | 2 |
| forum posts | 0 | 2,324 |
Extended Profile

2016-2022 update
Not inactive, just almost hibernating as far as BC goes.
Snowed under with work, have been for quite a while,
so reading some of my older BC books extremely slowly.
No book left behind! ;)


I joined BC a long time ago, but real life got in the way. Four and a half years later I found my way back, and now I am loving every minute of it! I'm reading new books and authors, venturing into different genres, but most importantly, I'm meeting some truly wonderful people.
I just love BC! :D

And.... I have now learned how Mount TBRs form. ;)

If you've got a book of mine, feel free to keep it or release it wild,
even if you live in an area where BC isn't strong, I don't mind. :)







I'm at my computer almost daily, so if I'm not responding to PMs it most likely means they're not getting through. In that case, send me an email to vedranaster at gmail dot com and I'll get back to you as soon as I can.

If my PM function has been disabled, I didn't do it, it's a system glitch. Send me an email.


NOTE: Links bellow should open in a new tab or window.
Profile pic - Shaun the Sheep © Aardman Animations Ltd.

---
HOST OF THESE RINGS AND RAYS:
•
Jailbird
by Kurt Vonnegut - international ray
... CLOSED & COMPLETED
•
Coraline
by Neil Gaiman - international ring
... CLOSED & COMPLETED
•
InterWorld
by Neil Gaiman and Michael Reaves - international ring
... CLOSED; STALLED
•
Lovely Bones
by Alice Sebold - international ring
... CLOSED & COMPLETED
•
Neuromancer
by William Gibson - international ring
... CLOSED & COMPLETED
•
Breakfast of Champions
by Kurt Vonnegut - international ring
... CLOSED but NOT YET COMPLETED
Also hosting a
permanent postcard RABCK
. If you want a postcard from Zagreb, Croatia, send me a PM with your postal address, using the code CROCARD in the title of the PM, and I'll send you a postcard when finances and my busy schedule allow. :)
---
My preferred genres:
comedy, SF, mystery/thrillers
I also thoroughly enjoy
scientific books but written for us "ordinary" folk
.
A good
conspiracy theory book
also always feels very welcome in my hands. :)
Well, come to think of it, I enjoy all the books except for the ones which I don't. ;)
There's often no way of knowing whether I'll like a book until I start reading it.
BC is a great site for exactly that - testing the waters - finding new authors and genres to read.
Horrors are a mysterious genre to me, I often muse whether to register a book as horror or mystery or fantasy... I enjoy horrors, but of the psychological kind, not the ones with loads of gory details. Think movies and you'll know what I mean - Ring was fantastic, Saw is just plain horrible. :)
Favourite authors, currently:
Neil Gaiman,
Niccolò Ammaniti
,
S. E. Hinton
and
Mary Roach
.
Other authors I've enjoyed:
Dennis Lehane, Haruki Murakami, Garth Stein, Kazuo Ishiguro, Alice Sebold, Agatha Christie, Peter James, Paul Micou, Charles Dickens, H. G. Wells, Edgar Allan Poe, Maeve Binchy, Ray Bradbury, Jules Verne, Mark Twain, Oscar Wilde, F. Scott Fitzgerald, C. S. Lewis, Clive Barker ...
Authors I probably won't try reading again:
Anne Rice, Susan Hill
Genres I mostly avoid:
romance, chick-lit
I still miss my copy of Barker's The Thief of Always like hell...
Some acquaintances never return books. :(
But in his defence, he did "loose" it during a break-up...
I don't expect books are at the top of ones list of priorities in such a situation.
No longer missing it like hell...
Received a copy of The Thief of Always
as a wonderfully sneaky surprise RABCK from ghir! :D
I used to keep my Wishlist updated - if something was on it, I wanted it. But I haven't had the time to review it in quite a while, so if you're thinking of sending something, better ask first. :D
(Unless you run into the wishlist trixter who sometimes adds books of its own volition. Ask before sending anything; no reason for you to waste money.)
My wishlist is huge, and will probably grow even bigger, because it is mostly a reminder to myself so as not to forget books people have recommended me.
Note that some of the books on my wishlist might become part of my permanent collection. Though, I must admit that if I stumble onto something that I
really love
, the more likely scenario is that I'll try and get a new copy for my bookshelf, and let the BC copy go spread it's wonderfulness around. :)
Particularly would like to get my hands on:
Collected Folk Tales
by Alan Garner
Paul Micou
-
any book except
The Cover Artist
The Halfmen of O by Maurice Gee
Got it from the wonderful kiwiinengland who kept me and my wishlist book in mind whenever in a thrift store until she finally found it. :)
Andra
by Louise Lawrence
Side Effects: Death - Confessions of a Pharma-Insider
by John Virapen
---
If you find something you like among my availables or TBRs (status set by me), feel free to send me a PM and I'll let you know if I'm able to ship it your way at that particular moment (finances don't always allow me to ship internationally). If at the same time you also offer me something I've got on my wishlist, chances are I won't be able to resist the urge to swap. ;)
I apologise in advance that you will most likely not receive any goodies with the shipment, even though I love to throw in a postcard, tea or anything I might find out you like by doing some forums snooping ;) - however,
I am currently only able to ship "surface media mail"
which means - no goodies. Darnit! ;(
---
Currently reading, though it would be more realistic to say "currently attempting to read, and failing miserably" *grin*:
Tajna Krvavog mosta
by Marija Jurić-Zagorka
Frankenstein
by Mary Shelley
Peter Pan
by James M. Barrie - e-book
Buddhist Boot Camp
by Timber Hawkeye - e-book
The Return of Sherlock Holmes
by Arthur Conan Doyle - e-book
Booklist for 2016:
8) The Flood by Ian Rankin ... UNFINISHED
7) The Death Cure (Maze Runner vol. 3) by James Dashner ... READ - bookray
6) The Scorch Trials (Maze Runner vol. 2) by James Dashner ... READ - bookray
5) Pippi Longstocking by Astrid Lindgren ... READ
4) The Maze Runner by James Dashner ... READ - bookray
3) Lord of the Flies by William Golding ... READ
2) The 13 Clocks by James Thurber, Marc Simont ... READ
1) In The Absence Of Mrs Petersen by Nigel Balchin ... READ - First Lines VBB
Booklist for 2015:
13) www.bookcrossing.com/---/" style="color:teal" target="_blank">The Golden City by John Twelve Hawks ... READ
12) www.bookcrossing.com/---/" style="color:teal" target="_blank">The Dark River by John Twelve Hawks ... READ
11) www.bookcrossing.com/---/" style="color:teal" target="_blank">The Traveller by John Twelve Hawks ... READ
10) www.bookcrossing.com/---/" style="color:teal" target="_blank">The Ocean at the End of the Lane by Neil Gaiman*** ... READ
9) www.bookcrossing.com/---/" style="color:teal" target="_blank">Always Looking Up by Michael J. Fox* ... READ
8) www.bookcrossing.com/---/" style="color:teal" target="_blank">Crveni zmaj by Thomas Harris ... READ
7) www.bookcrossing.com/---/" style="color:teal" target="_blank">The Ninth Life of Louis Drax by Liz Jensen ... READ
6) www.bookcrossing.com/---/" style="color:teal" target="_blank">Walking With The Dead by LM Falcone ... READ
5) www.bookcrossing.com/---/" style="color:teal" target="_blank">Elizabeth is Missing by Emma Healey* ... READ
4) www.bookcrossing.com/---/" style="color:teal" target="_blank">Not Before Sundown by Johanna Sinisalo ... READ
3) www.bookcrossing.com/---/" style="color:teal" target="_blank">The Sandman: The Wake (vol. 10) by Neil Gaiman & Co. ... READ - book spiral
2) www.bookcrossing.com/---/" style="color:teal" target="_blank">The Sandman: The Kindly Ones (vol. 9) by Neil Gaiman & Co. ... READ - book spiral
1) The Door In The Wall And Other Stories by H. G. Wells ... READ - eBook
Booklist for 2014:
8) www.bookcrossing.com/---/" style="color:teal" target="_blank">Gone Girl by Gillian Flynn** ... READ
7) www.bookcrossing.com/---/9868914" style="color:teal" target="_blank">That Was Then, This Is Now by S. E. Hinton** ... READ
6) www.bookcrossing.com/---/5409370" style="color:teal" target="_blank">D. A. by Connie Willis ... READ
5) www.bookcrossing.com/---/12815612" style="color:teal" target="_blank">The Witches by Roald Dahl** ... READ
4) www.bookcrossing.com/---/11585637" style="color:teal" target="_blank">Packing for Mars by Mary Roach ... READ
3) www.bookcrossing.com/---/9860888" style="color:teal" target="_blank">Dirty Beasts by Roald Dahl*** ... READ
2) www.bookcrossing.com/---/11722640" style="color:teal" target="_blank">The Sandman 8: World's End by Neil Gaiman & Co. ... READ - bookspiral
1) www.bookcrossing.com/---/" style="color:teal" target="_blank">The Sandman 7: Brief Lives by Neil Gaiman & Co. ... READ - bookspiral
Booklist for 2013:
10) www.bookcrossing.com/---/" style="color:teal" target="_blank">Waist-High in the World: A Life Among the Nondisabled
by Nancy Mairs ... UNFINISHED - bookring
9) www.bookcrossing.com/---/" style="color:teal" target="_blank">Lucky Man: A Memoir by Michael J. Fox ... READ
8) www.bookcrossing.com/---/7926971" style="color:teal" target="_blank">Nip the Buds, Shoot the Kids by Kenzaburo Oe ... GAVE UP, for now; too glum to read right now - bookray
7) www.bookcrossing.com/---/11710606" style="color:teal" target="_blank">Matched by Ally Condie ... READ
6) www.bookcrossing.com/---/11022228" style="color:teal" target="_blank">The Sandman: Fables and Reflections by Neil Gaiman ... READ - book spiral
5) www.bookcrossing.com/---/9835267" style="color:teal" target="_blank">Twisted Window by Lois Duncan ... READ
4) www.bookcrossing.com/---/9868905" style="color:teal" target="_blank">Switched (Fear Street, No. 31) by R. L. Stine ... READ
3) www.bookcrossing.com/---/" style="color:teal" target="_blank">The Angel's Game by Carlos Ruiz Zafón ... READ
2) www.bookcrossing.com/---/7367421" style="color:teal" target="_blank">All She Was Worth by Miyuki Miyabe ... READ - bookray
1) www.bookcrossing.com/---/" style="color:teal" target="_blank">Grrl Alex: A Personal Journey to a Transgender Identity by Alex Drummond ... READ - bookray
Booklist for 2012:
24) www.bookcrossing.com/---/" style="color:teal" target="_blank">Alice in Wonderland and Through the Looking Glass
by Lewis Carroll ... READ ***
23) www.bookcrossing.com/---/9690217" style="color:teal" target="_blank">Dark Places by Gillian Flynn ... READ - bookring *
22) www.bookcrossing.com/---/8507470" style="color:teal" target="_blank">Howl's Moving Castle by Diana Wynne Jones ... READ - bookring
21) www.bookcrossing.com/---/11491955" style="color:teal" target="_blank">Heat Wave by "Richard Castle" ... READ
20) www.bookcrossing.com/---/" style="color:teal" target="_blank">I Am the Messenger by Mark Zusak ... READ
19) www.bookcrossing.com/---/" style="color:teal" target="_blank">Room by Emma Donoghue ... READ
18) www.bookcrossing.com/---/" style="color:teal" target="_blank">The Sandman Vol. 5: A Game of You by Neil Gaiman ... READ - bookring spiral
17) www.bookcrossing.com/---/" style="color:teal" target="_blank">Kafka on the Shore by Haruki Murakami ... ABANDONED - bookray
16) www.bookcrossing.com/---/11116983" style="color:teal" target="_blank">The Girl Who Kicked the Hornets' Nest by Stieg Larsson ... READ - bookray spiral
15) www.bookcrossing.com/---/11013148" style="color:teal" target="_blank">The Girl Who Played with Fire by Stieg Larsson ... READ - bookray spiral
14) www.bookcrossing.com/---/11252178" style="color:teal" target="_blank">The Help by Kathryn Stockett ... READ
13) www.bookcrossing.com/---/" style="color:teal" target="_blank">V for Vendetta: New Edition by Alan Moore, David Lloyd ... READ - bookray
12) www.bookcrossing.com/---/" style="color:teal" target="_blank">Cross Lines by Maeve Binchy ... READ - bookray
11) www.bookcrossing.com/---/" style="color:teal" target="_blank">Dark Matter by Greg Iles ... READ
10) www.bookcrossing.com/---/" style="color:teal" target="_blank">The Sandman Vol. 4 by Neil Gaiman ... READ - bookring spiral
9) www.bookcrossing.com/---/11013107" style="color:teal" target="_blank">The Girl with the Dragon Tattoo by Stieg Larsson ... READ - bookray spiral
8) www.bookcrossing.com/---/" style="color:teal" target="_blank">Big Fish (movie tie-in): A Novel of Mythic Proportions by Daniel Wallace ... READ
7) www.bookcrossing.com/---/" style="color:teal" target="_blank">The Day I Swapped My Dad for Two Goldfish by Neil Gaiman ... READ - wishlist-tag
6) www.bookcrossing.com/---/" style="color:teal" target="_blank">The Reluctant Fundamentalist by Mohsin Hamid ... READ
5) www.bookcrossing.com/---/" style="color:teal" target="_blank">The Secret Life of Bees by Sue Monk Kidd ... READ - The Flora and Fauna VBB
4) www.bookcrossing.com/---/" style="color:teal" target="_blank">Un Lun Dun by China Mieville ... READ
3) www.bookcrossing.com/---/" style="color:teal" target="_blank">Freaconomics by Steven D. Levitt & Stephen J. Dubner ... READ - non-fic VBB
2) www.bookcrossing.com/---/#18764103" style="color:teal" target="_blank">The Unconsoled by Kazuo Ishiguro ... READ
1) www.bookcrossing.com/---/" style="color:teal" target="_blank">Lamb: The Gospel According to Biff... by Christopher Moore ... READ - bookray
Booklist for 2011:
37) www.bookcrossing.com/---/" style="color:teal" target="_blank">Chasing the Falconers (On the Run 1) by Gordon Korman ... READ - book spiral
36) www.bookcrossing.com/---/" style="color:teal" target="_blank">The Sandman Vol. 3 by Neil Gaiman ... READ - bookring
35) www.bookcrossing.com/---/#17547372" style="color:teal" target="_blank">A Clockwork Orange by Anthony Burgess ... READ
34) www.bookcrossing.com/---/" style="color:teal" target="_blank">Creatures of the Night by Neil Gaiman & Michael Zulli ... READ - bookring
33) www.bookcrossing.com/---/" style="color:teal" target="_blank">Word Nerd by Susin Nielsen ... READ - bookray
32) www.bookcrossing.com/---/" style="color:teal" target="_blank">Ako ostanem by Gayle Forman ... READ
31) www.bookcrossing.com/---/" style="color:teal" target="_blank">Children of the dust by Lousie Lawrence ... READ
30) www.bookcrossing.com/---/" style="color:teal" target="_blank">The Small Hand by Susan Hill ... READ
29) www.bookcrossing.com/---/" style="color:teal" target="_blank">Garfield - This is Your Life by Jim Davis ... READ
28) www.bookcrossing.com/---/" style="color:teal" target="_blank">Surviving Galeras by Stanley Williams ... READ - Volcanic bookray **
27) www.bookcrossing.com/---/" style="color:teal" target="_blank">Stiff: The Curious Lives of Human Cadavers by Mary Roach ... READ **
26) www.bookcrossing.com/---/" style="color:teal" target="_blank">31 Dream Street by Lisa Jewell ... READ - bookray
25) www.bookcrossing.com/---/" style="color:teal" target="_blank">Have Space Suit - Will Travel by Robert A. Heinlein ... READ - bookray
24) www.bookcrossing.com/---/" style="color:teal" target="_blank">The Sandman Vol. 2 by Neil Gaiman ... READ - bookring
23) www.bookcrossing.com/---/7723109#17476274" style="color:teal" target="_blank">The Painted Veil by W. Somerset Maugham ... READ - www.bookcrossing.com/---/452797" style="color:orange" target="_blank">Never Won a Sweepstake
22) www.bookcrossing.com/---/#17831508" style="color:teal" target="_blank">Lucky by Alice Sebold ... READ - bookray **
21) www.bookcrossing.com/---/#17787832" style="color:teal" target="_blank">Bennie Black Lamb by Unknown Author ... READ
20) www.bookcrossing.com/---/#17753098" style="color:teal" target="_blank">The Butterfly Lion by Michael Morpurgo ... READ - www.bookcrossing.com/---/452797" style="color:orange" target="_blank">Never Won a Sweepstake
19) www.bookcrossing.com/---/#17735546" style="color:teal" target="_blank">Odd and the Frost Giants by Neil Gaiman ... READ - bookray
18) www.bookcrossing.com/---/" style="color:teal" target="_blank">Friends from Philadelphia and Other Stories (Penguin 60s)
by John Updike ... READ - www.bookcrossing.com/---/452797" style="color:orange" target="_blank">Never Won a Sweepstake
17) www.bookcrossing.com/---/" style="color:teal" target="_blank">Of Mice and Men (Penguin Classics) by John Steinbeck ... READ
16) www.bookcrossing.com/---/" style="color:teal" target="_blank">Trash by Andy Mulligan ... READ - for work
15) www.bookcrossing.com/---/#17476189" style="color:teal" target="_blank">Psychic Cats by Theresa Cheung ... READ - bookray
14) www.bookcrossing.com/---/" style="color:teal" target="_blank">Leopard Rock by Tarras Wilding ... READ
13) www.bookcrossing.com/---/#17423137" style="color:teal" target="_blank">The Death and Life of Charlie St. Cloud by Ben Sherwood ... READ - bookray
12) www.bookcrossing.com/---/8544971#15346565" style="color:teal" target="_blank">Bad Karma by David Safier ... READ - bookray
11) www.bookcrossing.com/---/#15317002" style="color:teal" target="_blank">The Sandman Vol. 1: Preludes and Nocturnes by Neil Gaiman ... READ - book spiral
10) www.bookcrossing.com/---/#15345748" style="color:teal" target="_blank">Sharp Objects by Gillian Flynn ... READ - bookray *
9) www.bookcrossing.com/---/#15287212" style="color:teal" target="_blank">Breakfast at Tiffany's by Truman Capote ... READ - bookray
8) www.bookcrossing.com/---/#15318007" style="color:teal" target="_blank">Mr. Quiet by Roger Hargreaves ... READ
7) www.bookcrossing.com/---/" style="color:teal" target="_blank">The Joy of Shaun by Aardman Animation ... READ
6) www.bookcrossing.com/---/" style="color:teal" target="_blank">Shutter Island by Dennis Lehane ... READ - bookring *
5) www.bookcrossing.com/---/#15177855" style="color:teal" target="_blank">Interview with the Vampire by Anne Rice ... READ - bookray
4) www.bookcrossing.com/---/#15153521" style="color:teal" target="_blank">Fahrenheit 451 by Ray Bradbury ... READ - bookring
3) www.bookcrossing.com/---/#15149235" style="color:teal" target="_blank">The Diving Bell and the Butterfly by Jean-Dominique Bauby ... READ ***
2) www.bookcrossing.com/---/8064508#15133260" style="color:teal" target="_blank">Lilac Bus by Maeve Binchy ... READ - bookswap with Into-the-Blue *
1) www.bookcrossing.com/---/" style="color:teal" target="_blank">InterWorld by Neil Gaiman & Michael Raves ... READ