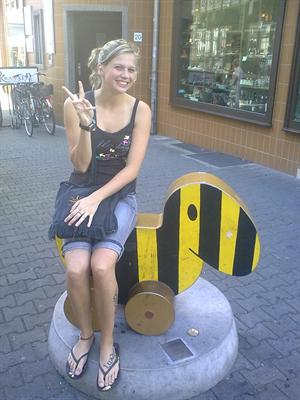 saoirse87
Age 33
Joined Friday, February 13, 2009
Recent Book Activity
| Statistics | 4 weeks | all time |
| --- | --- | --- |
| books registered | 0 | 73 |
| released in the wild | 0 | 62 |
| controlled releases | 0 | 28 |
| releases caught | 0 | 15 |
| controlled releases caught | 0 | 25 |
| books found | 0 | 41 |
| tell-a-friend referrals | 0 | 114 |
| new member referrals | 0 | 3 |
| forum posts | 0 | 224 |
Extended Profile
I LOVE books about:
Ireland
irish people
irish/celtic fairy tales
(from) irish authors
english books
biographys
classics like "ulysses" , " the picture of dorian gray" , "Pride and prejudices", etc.
(I want to study english and celtic literature....)
but also german books, novels, thriller, biographys, etc.
Books i like:
- irish books ;)
- Andreas Niedrig - "Vom Junkie zum Ironman"
- the "irish" books from NorA roberts (esp. ring trilogy, etc.)
- samuel koch "2 Leben"
- "alice in wonderland"
- "checkpoint jerusalem"
- Markus Zusak: "Die Bücherdiebin"
- all books from:
cecilia ahern, diana gabaldon, maeve binchy,
At the moment i am doing a little experiment called "HaKoAbGy", which is my second profile here, as i release all my books ONLY in my school Hannover Kolleg and Abendgymnasium... So please don´t wonder if there are no books AVL etc. The experiment will end in autumn 2013, because i will write a little article about BC in our school newspaper, which will be published around september ´13!
I´m always looking for books, that i can release in this experiment, because i try to release at least one or two books a day ;)
my books travelled this countrys:
images.weserv.nl/?... width="440" height="220" >
visited 7 states (3.11%)
Create your own visited map of The World
or
another interesting project