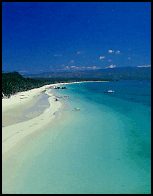 q-cow
Age 34
Joined Saturday, October 26, 2002
Recent Book Activity
| Statistics | 4 weeks | all time |
| --- | --- | --- |
| books registered | 0 | 142 |
| released in the wild | 0 | 20 |
| controlled releases | 0 | 0 |
| releases caught | 0 | 0 |
| controlled releases caught | 0 | 0 |
| books found | 0 | 45 |
| tell-a-friend referrals | 0 | 168 |
| new member referrals | 0 | 1 |
| forum posts | 0 | 25 |
Extended Profile
That picture is of Boracay's White Sand Beach. I haven't been, but it sounds beautiful and it looks that way too.
The screen name q-cow is taken from my favorite stuffed toy. Awwwww!
This is my senior year of high school and its supposed to be busy this first sem. I will get to you if I promised you a book but it will take some time.
Veronic Mars rocks out loud!
www.rapidcounter.com/signup.php"
target="_top">
www.rapidcounter.com/"
target="_top">Free Website Counters