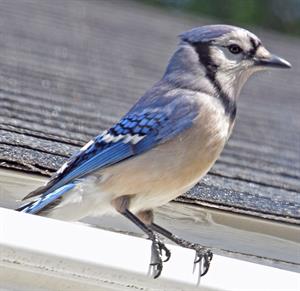 minesayn
Age 65
Joined Tuesday, January 20, 2009
Recent Book Activity
| Statistics | 4 weeks | all time |
| --- | --- | --- |
| books registered | 6 | 1,288 |
| released in the wild | 1 | 326 |
| controlled releases | 11 | 987 |
| releases caught | 0 | 45 |
| controlled releases caught | 10 | 830 |
| books found | 0 | 484 |
| tell-a-friend referrals | 0 | 0 |
| new member referrals | 0 | 4 |
| forum posts | 22 | 4,859 |
Extended Profile
Who is John Galt? --Ayn Rand

Birthday buddy--wibba (July 22)

Hosting bookrings or bookrays--none at the moment (all others deleted)

Participating in these bookrings--
The Wooden Sea (received, journaled, read, sent on)
The Panopticon (received, read, sent on)
Before Ever After (received, read, journaled, sent on) a book ray
Participating in these book boxes

VBB mystery/thriller hosted by bookstogive
Surprise book box and other random book boxes

2019 Book list

The Littlest Cowboy--Maggie Shayne
A Brand Family Christmas--Maggie Shayne
Vengeance in Death--J.D. Robb
The Panopticon--Jenni Fagan *
Dead Wake: Last Crossing of the Lusitania--Erik Larson
I'll Never Tell--Catherine McKenzie
The Moment Keeper--Buffy Andrews
Girl, Wash Your Face--Rachel Hollis
Delicate Ink--Carrie Ann Ryan
Before We Were Yours--Lisa Wingate
A Heart Across the Ocean--Shelley Kasian
Haints and Hobwebs (novella)--Jennifer Estep
Long Way Home--Neve Cottrell
Kill the Queen--Jennifer Estep
Holly and Mistletoe--Susan Mallery
Beast of Darkness--Lisa Renee Jones *
Christmas with You--Tracey Alvarez
Little Red Riding Crop--Tiffany Reisz
The Red--Tiffany Reisz
Unexpected Gifts/Unexpected short story--Elena Aitken
Not That I Could Tell--Jessica Strawser
Candidate--Tracy Ewens
Three by Kate Grey--Kate Grey
The Broke Billionaire--Ann Omasta
Summer of Change--Elena Aitken
A Coconutty Christmas--Ann Omasta
Carnie Punk--various
Spartan Promise--Jennifer Estep
Saint Mazie--Jami Attenberg
The Sun Does Shine--Anthony Ray Hinton
Shuttered Affections--Rene Folsom
Love and Other Consolation Prizes--Jamie Ford
Winter's Web--Jennifer Estep
Bad Dogs Have More Fun--John Grogan *
Anthem--Ayn Rand
Dirty-Talking Cowboy--Stacey Kennedy
Gingerbread Cookie Murder--Fluke/Levine/Meier *
To the Duke, With Love--Amelia Grey
The Tattooist of Auschwitz--Heather Morris
Holiday in Death--J.D. Robb
The Sins of the Father--Jeffrey Archer
Matchmaking for Beginners--Maddie Dawson
Unsheltered--Barbara Kingsolver
Every Breath--Nicholas Sparks
Conspiracy in Death--J.D. Robb
WolfPointe--Rick Buda *
Picture Perfect Cowboy--Tiffany Reisz
Withholding Evidence--Rachel Grant
Angel Falls--Kristin Hannah
Heat Exchange (Boston Firefighters#1)--Shannon Stacey
Living Proof--Kira Peikoff *
Runes--Ednah Walters
Breathless--Banks, Riley, Reisz
The Great Quake--Henry Fountain
Immortals--Ednah Walters
Best Kept Secret--Jeffrey Archer
The Rose--Tiffany Reisz
The Lost for Words Bookshop--Stephanie Butland
Grimnirs--Ednah Walters
Tempting Boundaries--Carrie Ann Ryan
The Stars Are Fire--Anita Shreve
Hollywood Heir--Ruth Cardello
Made of Steel--Ivy Smoak
Where the Forest Meets the Stars--Glendy Vanderah
Before Ever After--Samantha Sotto *
The Optimist's Guide to Letting Go--Amy E. Reichert
Falling Together--Marisa de los Santos *
Tell Me You're Mine--Elisabeth Norebeck
The Family Tabor--Cherise Wolas
Food for Her Heart: Poems of Love--Duke of Quails
His Many Demands (Book 1)--Ali Parker
Send Bygraves--Martha Grimes *
Loyalty in Death--J.D. Robb
First Impressions--Nora Roberts *
J's Closet--Ryan O'Leary
The Odds of Loving Grover Cleveland--Rebekah Crane
The Soul of America--Jon Meacham
Protect the Prince--Jennifer Estep
Mightier Than the Sword--Jeffrey Archer
Forged in Flames--Ivy Smoak
The Terrorist's Daughter--Brian Arthur Levene
Witness in Death--J.D. Robb
Carved in Ice--Ivy Smoak
Marrying Mister Perfect--Lizzie Shane
An American Marriage--Tajari Jones
Terns of Endearment--Donna Andrews
Simon Says--Lori Foster *
Christmas Eve at Friday Harbor--Lisa Klepyas
The Snowman's Children--Glen Hirshberg
Their First Noel--Annie Jones
The Floating Feldmans--Elyssa Frieland
Judgment in Death--J.D. Robb
Final Target--Iris Johanson *
Church of Spilled Blood--Jesse Mills
Anyone But You--Jennifer Crusie
This is Not a Love Scene--S.C. Megale
Indianapolis--Vincent/Vladic
The Promise of Stardust--Priscille Shibley
Good Me Bad Me--Ali Land *
The Girl He Used to Know--Tracy Girves Graves
Betrayal in Death--J.D. Robb
Mentor's Match--Tara Sue Me
Misadventures with a Professor--Sierra Simone
The Lake--AnnaLisa Grant
Love and Ruin--Paula McLain
Seduction in Death--J.D. Robb
Atlas Shrugged--Ayn Rand
The Sharpest Sting--Jennifer Estep
Escape from Mr. Lemoncello's Library--Christ Grabenstein
Joseph Anton: A Memoir--Salman Rushdie
Owl Be Home for Christmas--Donna Andrews
Teaching the Boss-Mallory Crowe
Down Cut Shin Creek: Pack Horse Librarians--Applet/Schnitzer
The Book of Dreams--Nina George
The Time Keeper--Mitch Albom *
Lies We Keep--Danielle Rose
When Katie Met Cassidy--Camille Perri *
Bleeding Kansas--Sara Paretsky
Encyclopedia Brown Saves the Day--Donald Sobol
Fakers--Meg Collett
The Boy, the Mole, the Fox, and the Horse--Charlie Banksley
For the Love of the Duke--Christ Caldwell
Heart Full of Lies--Ann Rule *
* books from other Bookcrossers

Love chocolate especially M&M peanuts, postcards, BS supplies/labels (homemade is fine by me), and bookmarks. Preferred genres to read: Mysteries, Suspense/Thrillers, Romances, but still a very eclectic reader.