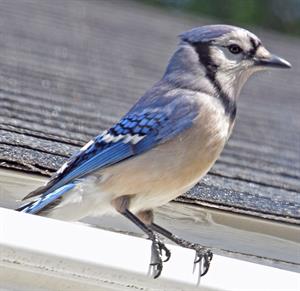 minesayn
Age 64
Joined Tuesday, January 20, 2009
Recent Book Activity
| Statistics | 4 weeks | all time |
| --- | --- | --- |
| books registered | 2 | 1,206 |
| released in the wild | 0 | 293 |
| controlled releases | 8 | 927 |
| releases caught | 0 | 42 |
| controlled releases caught | 4 | 777 |
| books found | 0 | 457 |
| tell-a-friend referrals | 0 | 0 |
| new member referrals | 0 | 3 |
| forum posts | 27 | 4,526 |
Extended Profile
Who is John Galt? --Ayn Rand

Birthday buddy--wibba (July 22)

Hosting bookrings or bookrays--none at the moment (all others deleted)

Participating in these bookrings--
The Wooden Sea (received, journaled, read, sent on)
The Panopticon (received, read, sent on)
Participating in these book boxes

VBB mystery/thriller hosted by bookstogive
Surprise book box and other random book boxes

2018 Book list

Spartan Heart--Jennifer Estep
The Magic Cup--Andrew Greeley
The Hero Two Doors Down--Sharon Robinson
The Story of Arthur Truluv--Elizabeth Berg
Pirate Heiress--Chloe Flowers
Zero Day--David Baldacci
The Chalk Man--C.J. Tudor
The Girls in the Picture--Melanie Benjamin
Between Me and You--Allison Winn Scotch
Out in the Cold, Cold Day--Douglas Richardson *
The Collector (Trillionaire Boys Club #1)--Aubrey Parker
Panic Kit--Laura A. Lionello *
Black-Eyed Susans--Julia Heaberlin
Poems for Loners--Douglas Richardson *
Getting Rid of Bradley--Jennifer Crusie *
Darker--E.L. James
Starring You and Me--Susan Coventry
Ghosts in Time and Space--Douglas Richardson *
In the Garden of Beasts--Erik Larson
What to Say Next--Julia Buxbaum
Bad Deeds--Lisa Renee Jones
Nightingale--Jennifer Estep
Fandemic--Jennifer Estep
The Thirteenth Tale--Diane Satterfield *
The Dead Key--D.M. Pulley
Uncommon Type: Some Stories--Tom Hanks
Dunbar--Edward St. Aubyn
End Game--Lisa Renee Jones
Card of Fate: Poems of a Gambling Addiction--Duke of Quails
The Wooden Sea--Jonathan Carroll *
Halloween Frost--Jennifer Estep
A Karma Girl Christmas--Jennifer Estep
Just Toying Around--Rhonda Nelson *
Playing with Temptation--Erika Wilde
Amethyst--Lauren Royal
My Grandmother Asked Me to Tell You She's Sorry--Fredrik Backman
The Keys to my Diary~Fern--Ann Omasta
Almost Missed You--Jessica Strawser
In All My Wishes (Riverbend #1)--Ciara Knight
True Colors--Kristin Hannah
Friends with Partial Benefits--Luke Young
The Good Liar--Catherine McKenzie
Lilac Girls-Martha Hall Kelly
In the Arms of a Pirate--Michelle Beattie
Adam (Riding Hard)--Jennifer Ashley
The Innocent--David Baldacci
Redeeming the Pirate--Chloe Flowers
Yield: Damon and Emily--Lilia Moon
The Firefly Dance--Sarah Adam Allen et al.
Finding Gobi--Dion Leonard
Accused--Lisa Scottoline
Exposure: A Love Story--Tracy Ewens
Come Sundown--Nora Roberts
Caraval--Stephanie Garber
Ladies Night--Mary Kay Andrews *
The Beauty Bridge--Claire Delacroix
The Lucky Ones--Tiffany Reisz
A Dog Walks into a Nursing Home--Sue Halpern
My Oxford Year--Julia Whelan
The Nightingale--Kristin Hannah
The Plastic Magician--Charlie N. Holmberg
Wedding Bands--Ev Bishop
Venom in the Veins--Jennifer Estep
Auld Acquaintance--Ruth Hay
One Dom to Love--Shayla Black et al
Taken By Her Unforgiving Billionaire Boss--Nadia Lee
Cat and Mouse--James Patterson
The Radium Girls--Kate Moore
The Swallow's Nest--Emilie Richards
The Sun Does Shine--Anthony Ray Hinton/Hardin
Hers to Take--Talia Ellison
Escorted--Claire Kent
Temporary Bliss--B.J. Harvey
The Lovely Bones--Alice Sebold *
Ties That Bind--Lora Leigh/Jaid Black *
Loving From Afar--Mona Ingram
Toucan Keep a Secret--Donna Andrews
Bring Her Home--David Bell
Heaven in his Arms--Lisa Ann Verge
Glory in Death--J.D. Robb
Pleasure of the Night--Sylvia Day
Legendary--Stephanie Garber
But You Didn't Come Back--Marceline Loridan-Ivens
Heat of the Night--Sylvia Day
Feels Like Home--Evelyn Adams
Little Fires Everywhere--Celeste Ng
The Magicians--Lev Grossman *
The Wife Between Us--Greer Hendricks/Sarah Pekkanen
Heiress Without a Cause--Sarah Ramsey
Immortal in Death--J.D. Robb
Must Love Mistletoe--Christie Ridgway
What She Really Wants--Barbara Delinsky
Where There's Smoke--Jodi Picoult
Love and Rumors--Jean Oram
Lark! The Herald Angels Sing--Donna Andrews
A House Among the Trees--Julia Glass
Rapture in Death--J.D. Robb
Dancing with the Enemy--Paul Glaser
The Silken Edge--Laci Paige
Girls' Night Out--Liz Fenton/Lisa Steinke
The Taker--Alma Katsu *
The Snow Child--Eowyn Ivey
City of Dark Magic--Magnus Flyte
Ceremony in Death--J.D. Robb
A Midwinter Night's Dream--Tiffany Reisz
Young and Damned and Fair--Gareth Russell
City of Lost Dreams--Magnus Flyte
Sea Prayer--Khaled Hosseini
The Book of Summer--Michelle Gable
* from other bookcrossers

For Rabcks:
Love chocolate especially M&M peanuts, postcards, BS supplies/labels (homemade is fine by me), and bookmarks. Preferred genres to read: Mysteries, Suspense/Thrillers, Romances, but still a very eclectic reader.