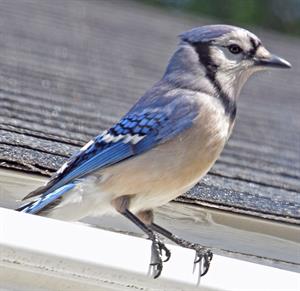 minesayn
Age 64
Joined Tuesday, January 20, 2009
Recent Book Activity
| Statistics | 4 weeks | all time |
| --- | --- | --- |
| books registered | 2 | 1,199 |
| released in the wild | 0 | 293 |
| controlled releases | 1 | 915 |
| releases caught | 0 | 42 |
| controlled releases caught | 1 | 768 |
| books found | 2 | 455 |
| tell-a-friend referrals | 0 | 0 |
| new member referrals | 0 | 3 |
| forum posts | 22 | 4,463 |
Extended Profile
Who is John Galt? --Ayn Rand

Birthday buddy--wibba (July 22)

Hosting bookrings or bookrays--none at the moment (all others deleted)

Participating in these bookrings--
The Wooden Sea (received, journaled, read, sent on)
The Panopticon (received)
Participating in these book boxes

VBB mystery/thriller hosted by bookstogive
Surprise book box and other random book boxes

2017 Book list

She Made Me Laugh: My Friend Nora Ephron--Richard Cohen
Tender at the Bone: Growing Up as the Table--Ruth Reichl
Solitude Creek--Jeffery Deaver
Wanna Get Lucky--Deborah Coonts
Nobody But You--Jill Shalvis
Her Halloween Treat--Tiffany Reisz
Rock Me Hard--Olivia Thorne
The Woman in Cabin 10--Ruth Ware
Opening Hearts-- Iona Findley
Crome Yellow --Aldous Huxley
The Yellow Wallpaper (short story)--Charlotte Perkins Gilman
Shadows and Ghosts--Barbara Froman
Hollow City--Ransom Riggs
Rock All Night--Olivia Thorne
The Question of Max--Amanda Cross
Hard as Rock--Olivia Thorne
Becoming Lisette--Rebecca Glenn
Her Naughty Holiday--Tiffany Reisz
Radiant--Elizabeth Hayley
Billy Lynn's Long Half-time Walk--Ben Fountain
Hart's Desire--Chloe Flowers
All the Ugly and Wonderful Things--Bryn Greenwood
Q Road--Bonnie Jo Campbell
One Hot December-- Tiffany Reisz
Explicit Encounters-- Elizabeth Coldwell
Exquisite--Elizabeth Hayley
A Street Cat Named Bob--James Bowen *
The Girl Before--J.P. Delaney
Tutt and Mr. Tutt--Arthur Cheney Train
Secrets of Men…in a Lifeboat--Todd R. Baker
Thaw--Satya Robyn
The Haunted Bookshop--Christopher Morley
Vanishing Games--Roger Hobbs
Circling the Sun-- Paula McLain
Going For Kona--Pamela Fagan Hutchins
Die Like an Eagle--Donna Andrews
Big Little Lies--Liane Moriarty
My Fair Princess--Vanessa Kelly
Exodus of Magic (Mysterium #1)--Simone Pond
The Women in the Castle--Jessica Shattuck
Accompanying Alice--Terese Ramin
Life, Love, and a Polar Bear Tattoo-- Heather Wardell
Thumbsucker--Walter Kirn *
River of Magic (Mysterium #2)--Simone Pond
Return to Love--Christine Kingsley
Spill, Simmer, Falter, Wither--Sara Baume
Love's Funny That Way--Pamela Burford
Blindsided (Seattle Steelheads)--Jami Davenport
Skating on Thin Ice--Jami Davenport
Last First Kiss --Lia Riley
A Mother's Reckoning: Living in the Aftermath of a Tragedy--Sue Klebold
Tangled Threads--Jennifer Estep
Banished Love--Ramona Flightner
Craving for Love--Violet Vaughn
Lease on Love--Violet Vaughn
I Saw a Man--Owen Sheers
Rush for Love--Violet Vaughn
Love Life:Billionaire Dance School Hot Romance-- Lexy Timms
From Glowing Embers--Emilie Richards
Man and Boy--Tony Parsons
Spider's Revenge--Jennifer Estep
Forever in Love--Leeanna Morgan
Rescue--Anita Shreve *
Wrath of Magic (Mysterium #3)--Simone Pond
By a Thread--Jennifer Estep
Widow's Web--Jennifer Estep
The Story Keeper--Lisa Wingate
The Confession of Stella Moon--Shelley Day *
Neighborhood Watch--Cammie McGovern
Beyond the Rising Tide--Sarah Beard
The Perfect Stranger--Megan Miranda
Good Guys Love Dogs--Inglath Cooper
Kiss of Venom --Jennifer Estep
When Breath Becomes Air-- Paul Kalanithi
Deadly Sting--Jennifer Estep
Thread of Death--Jennifer Estep
One for the Money--Janet Evanovich *
Family Tree--Susan Wiggs
Queen of the Trailer Park--Alice Quinn
Be Frank with Me--Julia Claibone Johnson
Heart of Venom--Jennifer Estep
Pollyanna--Eleanor H. Porter
The Santangelos--Jackie Collins
Leaving Lucy Pear--Anna Solomon
The Spider--Jennifer Estep
Firefly Lane--Kristin Hannah *
The Other Einstein--Marie Benedict
Cooking for Picasso--Camille Aubrey
Poison Promise--Jennifer Estep
Black Widow--Jennifer Estep
Fates and Traitors--Jennifer Chiaverini
Blessings--Anna Quindlen
Spider's Trap--Jennifer Estep
The Look of Love--Bella Andre
Bitter Bite --Jennifer Estep
Unwanted (novella)--Jennifer Estep
Unraveled--Jennifer Estep
8 Elemental Assassin short stories (see list below)--Jennifer Estep
The Good Widow--Liz Fenton/Lisa Steinke
Love Garage-- Liz Crowe
The Night Mark--Tiffany Reisz
Hard Rules--Lisa Renee Jones
Nice Guys Bite (novella)--Jennifer Estep
Gone Gull--Donna Andrews
The Wright Brothers--David McCullough
Public Library and Other Stories--Ali Smith
The Girl in the Spider's Web--David Lagercrantz
The World According to Bob--James Bowen *
There's Something About Her--Z.L. Arkadie
Kitchens of the Great Midwest--J. Ryan Stradal
Damage Control--Lisa Renee Jones
The Fifth Doll--Charlie N. Holmberg
The Bookshop on the Corner--Jenny Colgan
The Bird's Nest--Shirley Jackson
Fly Away--Kristin Hannah
The Second First Time--Elisa Lorello
Last Night with the Duke--Amelia Grey
Like Water for Chocolate--Laura Esquivel *
You Send Me (short story)--Toni Blake
A Dog's Purpose--W. Bruce Cameron
Reading People (Personality Assessments)--Anne Bogel
Elegy for a Disease--Anne Finger
Over You--Christine Kersey
All Fired Up--Vivan Arend/Elle Kennedy
Mischief (e-novella)-- Tiffany Reisz
The Distance From A to Z--Natalie Blitt
Y is for Yesterday--Sue Grafton
No Time Like Forever--Zoe York
Her Loyal SEAL--Caitlyn O'Leary
Sealed With a Kiss--Leeanna Morgan
The Invention of Wings-- Sue Monk Kidd
How the Finch Stole Christmas--Donna Andrews
A Dog's Journey--W. Bruce Cameron
The Sunlight Pilgrims--Jenni Fagan
Big Girls Do It--Jasinda Wilder
The First Phone Call From Heaven--Mitch Albom
Snared--Jennifer Estep
Death Comes eCalling--Leslie O'Kane
The Blackbird Season--Kate Moretti
Naked in Death--J.D. Robb
Sacred Light (Armor of Magic #1)--Simone Pond
Seven Days of Us--Francesca Hornak
My Absolute Darling--Gabriel Tallent
Dangerous Secrets (Callaghan #1)-- Abbie Zander
The Mother's Promise--Sally Hepworth
Christmas With the Marine--Candace Havens
Creation in Death--J.D. Robb
The Sleepwalker--Chris Bohjalian
Crimes Against a Book Club--Kathy Cooperman

Audio-books
Edge of Light (Armor of Magic #3)--Simone Pond
Rising Light (Armor of Magic #2)--Simone Pond
The Lincoln Lawyer-- Michael Connolly *
Die Again--Tess Gerritsen *

Short stories by Jennifer Estep (available on her website)
Spider's Revenge (9)
Web of Death (8)
Web of Deceit (10)
Poison (6)
Wasted (12)
Tangled Dreams (10)
Tangled Schemes (15)
Spider's Nemesis (35)


* from other bookcrossers

For Rabcks:
Love chocolate especially M&M peanuts, postcards, BS supplies/labels (homemade is fine by me), and bookmarks. Preferred genres to read: Mysteries, Suspense/Thrillers, Romances, but still a very eclectic reader.