kermit60
Joined Monday, December 18, 2006
Recent Book Activity
| Statistics | 4 weeks | all time |
| --- | --- | --- |
| books registered | 0 | 1,179 |
| released in the wild | 0 | 1,142 |
| controlled releases | 0 | 38 |
| releases caught | 0 | 276 |
| controlled releases caught | 0 | 29 |
| books found | 0 | 329 |
| tell-a-friend referrals | 0 | 44 |
| new member referrals | 0 | 15 |
| forum posts | 0 | 2,056 |
Extended Profile
www.flickr.com/---/"
title="logosite-t">
farm2.staticflickr.com/---/25953822382_4d7e5fdfa3_z.jpg" width="514" height="262" alt="logosite-t">
'Ημουν εκεί!
farm9.staticflickr.com/---/7888329854_1e9e60a33d_m.jpg" title="Skyros 2013" height="200" border="0">
8ο Συνέδριο Bookcrossing, Σκύρος 2013
Δεκέμβρης 2006, διαβάζει η κόρη μου ένα άρθρο στους μικρούς ερευνητές της ΚΑΘΗΜΕΡΙΝΗΣ, για τους Bookcrossers όπου ενθαρρύνει τα παιδιά να απελευθερώνουν τα βιβλία τους.
Το βιβλίο είναι η μεγάλη μου αγάπη, τι το πιο συναρπαστικό από το να βρεις και άλλους με το ίδιο χόμπι, την ίδια αγάπη, την ίδια τρέλα.
Έγινα μέλος και σύντομα ανακάλυψα το ελληνικό forum, μια πραγματικά απίθανη παρέα.

Δανείστηκα, το Kermit, από τα Muppet show, και τον λατρευτό μου βάτραχο, είναι η Αδυναμία μου.
My Wish List
Ε Ν Ο Ρ Ω!

ΜΑΥΡΑ ΚΑΙ ΑΣΠΡΑ ΣΥΝΝΕΦΑ
ΜΕΣΑ ΣΤΟ ΦΩΣ
ΜΕ ΤΗΝ ΚΟΚΚΙΝΩΠΗ ΧΡΟΙΑ

Π Ε Τ Ω
ΣΕ ΑΛΛΟΥΣ ΤΟΠΟΥΣ ΚΑΙ
ΑΛΛΕΣ ΕΠΟΧΕΣ

Ν Ω Ρ Ι Σ
Α Κ Ο Μ Η…...

Δ Ε Ν Ο Ν Ε Ι –
Ρ Ε Υ Ο Μ Α Ι

ΝΙΚΟΣ ΓΙΩΡΓΟΣ ΠΑΠΟΥΤΣΙΔΗΣ

1992 Σύνθεση λεκτική. Λάδι σε μουσαμά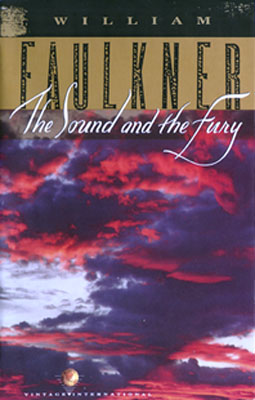 You're The Sound and the Fury!
by William Faulkner
Strong-willed but deeply confused, you are trying to come to grips with a major crisis in your life. You can see many different perspectives on the issue, but you're mostly overwhelmed with despair at what you've lost. People often have a hard time understanding you, but they have some vague sense that you must be brilliant
anyway. Ultimately, you signify nothing.
8o ελληνικό συνέδριο Bookcrossing ("Θαλασσινό"): 28-30 Ιουνίου 2013, Σκύρος
7o ελληνικό συνέδριο bookcrossing ("Εκστρατευτικό"): 01-04 Ιουνίου 2012, Βόλος
6o ελληνικό συνέδριο bookcrossing ("Μυθικό"): 17-19 Ιουνίου 2011, Λιβαδειά
5o ελληνικό συνέδριο bookcrossing ("Ντεμέκ"): 21-24 Μαΐου 2010, Θεσσαλονίκη
4o ελληνικό συνέδριο bookcrossing ("Αντάμωμα"): 24-26 Απριλίου 2009, Λάρισα
3o ελληνικό συνέδριο bookcrossing ("Μάζωξη"): 1-4 Μαΐου 2008, Χανιά
2o ελληνικό συνέδριο bookcrossing ("Συμπόσιο"): 13-15 Απριλίου 2007, Αθήνα
1o ελληνικό συνέδριο bookcrossing: 14-16 Ιουλίου 2006, Θεσσαλονίκη