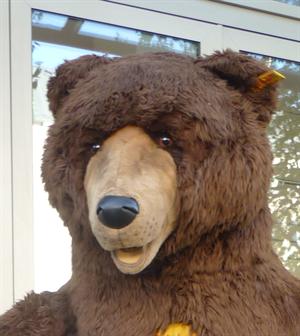 jennsbooks
Joined Saturday, July 9, 2011
Recent Book Activity
| Statistics | 4 weeks | all time |
| --- | --- | --- |
| books registered | 0 | 238 |
| released in the wild | 0 | 153 |
| controlled releases | 0 | 61 |
| releases caught | 0 | 6 |
| controlled releases caught | 0 | 53 |
| books found | 0 | 112 |
| tell-a-friend referrals | 0 | 0 |
| new member referrals | 0 | 0 |
| forum posts | 0 | 38 |
Extended Profile
Aktuelle Boxen:
1.
[Bookbox] Buch der 1000 Bücher
Forumsthread zur Box
Bookrays:
1.
Ilja Ehrenburg - Tauwetter; Forum
Ilja Ehrenburg - Tauwetter Bookjournal
Bookringe:
1.
Dan Brown - Inferno, englische Ausgabe; Forumsbeitrag
Dan Brown - Inferno, englische Ausgabe, Bookjournal
Mein Profil bei der Buch der Buch der 1000 Bücher Challenge:
bookcrossing.girards.de/---/teilnehmer.php?...
Ich tausche gerne meine AVL-Bücher gegen andere auf meiner Wunschliste oder von der Liste "Buch der 1000 Bücher". Ansonsten verschicke ich die Bücher auch gegen Portoerstattung oder Bookcrossing-Aufkleber.
Um meine Bewertungen besser vergleichbar zu machen werde ich August 2012 das Bewertungssystem von anderen Bookcrossern übernehmen:
1* Ich hab's nach ein paar Seiten aufgegeben./ I gave up after a few pages.
2* Hab's ungefähr bis zur Hälfte geschafft./ I read about half of it.
3* Ich habe mich durchgequält./ It was a torment.
4* Das hätte man sich sparen können./ It wasn't worth the time.
5* Lese-Erlebnis mit einigen Schwachstellen./ A pleasure with a few faults.
6* Nett zu lesen, hinterlässt aber keinen bleibenden Eindruck./ Nice, no lasting impression.
7* Hat mir eine gute Lesezeit beschert./ I had a good time reading it.
8* Hab es kaum aus der Hand legen können./Sachbuch informativ und spannend geschrieben. Hard to put down.
9* Würd ich wieder lesen - überdurchschnittlich./ Far above average - I would read it again.
10* Spitze! Davon habe/brauche ich ein eigenes Exemplar./ Brilliant! I must have my own copy of this one.
What kind of bookcrosser are you

Your Result: ring in bundles

They come and come. Ringbooks come in herds, that's what you say! You made a basket on your mail box, otherwise the frontdoor woldn't open when you return from work. You know your postman by christian name.

Obsessive releaser
Playfull RBACKer
Talk of the toy
Thematic dropper
Love to meet
lucky lurker
strange looking bystander
What kind of bookcrosser are you
Quiz Created on GoToQuiz