jennannej
Age 39
Joined Sunday, February 29, 2004
Recent Book Activity
| Statistics | 4 weeks | all time |
| --- | --- | --- |
| books registered | 28 | 1,289 |
| released in the wild | 22 | 978 |
| controlled releases | 0 | 144 |
| releases caught | 2 | 88 |
| controlled releases caught | 0 | 20 |
| books found | 1 | 241 |
| tell-a-friend referrals | 0 | 256 |
| new member referrals | 0 | 19 |
| forum posts | 1 | 1,840 |
Extended Profile
Y'all! I'm super excited, because as of March 2017, I am the steward of brand spanking new Little Free Library! I've wanted one for years and am super excited to have one. I find myself releasing most frequently in LFLs, both my own and others, and doing a bit less wild releasing.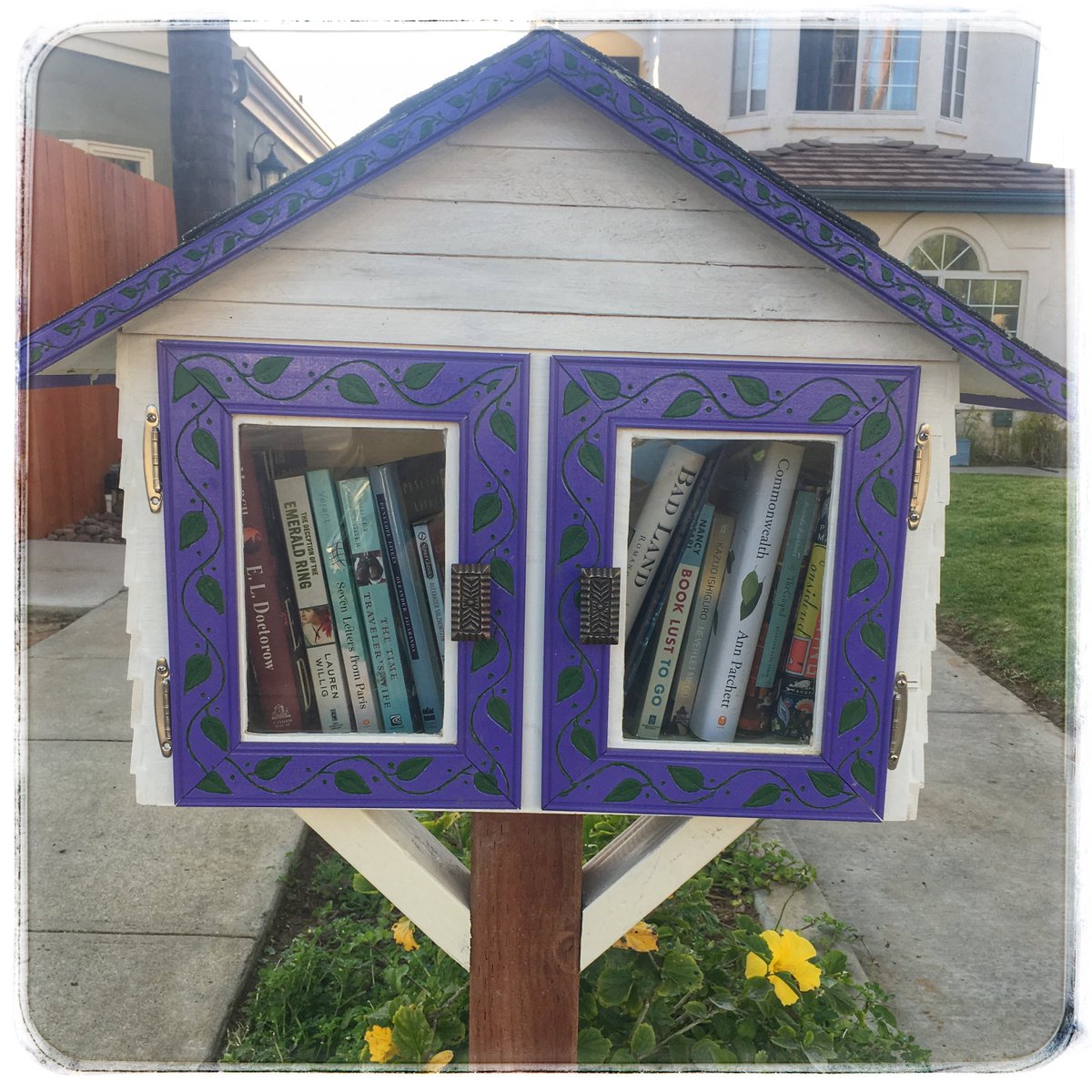 ********************************************************************************
I am a reader, traveler, kayaker, hiker, old film lover, baker, homebody, adventurer, photographer and bookcrosser!
I tweet as
@photogjenn.
I love to travel, but I try to pack light. Books are great to have along on a long trip abroad, but a little heavy to tote around, so I give my books away as a I go, leaving them at hostels or giving them to friends. I did this long before I joined bookcrossing!
Since joining bookcrossing, I'm always hoping for a great catch. I love the randomness of wild releasing. As soon as a book has been read, I leave it somewhere or pass it on to a friend.
"I read old novels. The reason is simple: I prefer proper endings. Marriages and deaths, noble sacrifices and miraculous restorations, tragic separations and unhoped-for reunions, great falls and dreams fulfilled; these, in my view, constitute and ending worth the wait. They should come after adventures, perils, dangers and dilemmas, and wind everything up nice and neatly. Endings like this are to be found more commonly in old novels than new ones, so I read old novels." --The Thirteenth Tale, Diane Setterfield
"A tale of friendship and adventure [The Three Musketeers]that has stayed fresh even though tastes have changed and there is now an idotic tendency to despise action in novels." --The Club Dumas, Arturo Perez-Reverte
I tend to prefer stories with a bit more action in them and not, as a modern trend seems to be, emotional journeys. I enjoy British cozy mysteries. Give me a big old country-house and a tramp through the moors and I'm happy. Oh yes to Sherlock and Agatha Christie and G.K. Chesterton. I also love Edith Wharton, Jane Austen, George MacDonald, J.R.R. Tolkien, C.S. Lewis, Alexandre Dumas, Arturo Perez-Reverte, Jasper Fforde and L.M. Montgomery.