fotomiep
Age 45
Joined Friday, November 22, 2002
Recent Book Activity
| Statistics | 4 weeks | all time |
| --- | --- | --- |
| books registered | 0 | 832 |
| released in the wild | 0 | 518 |
| controlled releases | 0 | 0 |
| releases caught | 0 | 109 |
| controlled releases caught | 0 | 0 |
| books found | 0 | 172 |
| tell-a-friend referrals | 0 | 290 |
| new member referrals | 0 | 13 |
| forum posts | 0 | 2,762 |
Extended Profile
** Please note that my shelf here does NOT represent my taste in books. I get a lot of books specifically to release, that I would normally never read. So please don't judge me by what you see on my shelf!**
Pfff.... Tja... Ehh... Ik ben ik, gek op boeken, heb er momenteel zo'n 500 (of zoiets) in de kast(en een stuk of 100 bij mijn ouders, ben van plan al mijn vertaalde boeken weg te doen... Boeken van Van Schendel zijn altijd welkom, ben van plan ooit nog eens al zijn boeken te bezitten...
Well, might want to add some info in English as well... Hiya, to all 'foreigners' visiting! Well, what to tell about me, apart from the fact that I love books (duh), or anything with words. Besides words, I like pictures as well (hence my name).
I've opened an OBCZ with 2 other local bookcrossers last year, and we've already had a couple of fun meetings too. Getting ready for that meant a lot of registering, planning, and everything else that comes with it. But it was all a lot of fun!!
Oh, and for those who may be wondering, my bark's much worse than my bite :)
Below you'll find a map with countries I've visited so far... Am still planning to travel more than I do now...
create your own visited countries map
or
vertaling Duits Nederlands
What Kind of Reader Are You?

Your Result: Dedicated Reader

You are always trying to find the time to get back to your book. You are convinced that the world would be a much better place if only everyone read more.

Book Snob

Obsessive-Compulsive Bookworm

Literate Good Citizen

Non-Reader

Fad Reader

What Kind of Reader Are You?
Create Your Own Quiz
What kind of bookcrosser are you

Your Result: Thematic dropper

You release in themes. The pianotuner in a jazzbar, a suitable boy at the gifttable of a wedding of a friend, the Minotaur in the centre of a maze, a prayer for Owen Meany in a baseball stadium, name the title, you release it somewhere suitable.

ring in bundles
Playfull RBACKer
Obsessive releaser
Talk of the toy
Love to meet
strange looking bystander
lucky lurker
What kind of bookcrosser are you
Quiz Created on GoToQuiz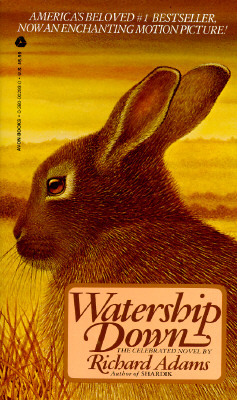 You're Watership Down!

by Richard Adams

Though many think of you as a bit young, even childish, you're
actually incredibly deep and complex. You show people the need to rethink their
assumptions, and confront them on everything from how they think to where they
build their houses. You might be one of the greatest people of all time. You'd
be recognized as such if you weren't always talking about talking rabbits.


Take the Book Quiz
at the Blue Pyramid.
weatherpixie.com/"
target="_blank">
weatherpixie.com/displayimg.php?... width=124 height=175 border=0 alt="The WeatherPixie">