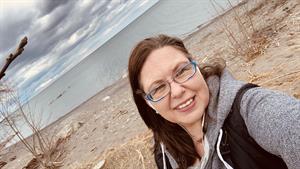 cestmoi
Age 51
Joined Sunday, October 13, 2002
Recent Book Activity
| Statistics | 4 weeks | all time |
| --- | --- | --- |
| books registered | 0 | 2,639 |
| released in the wild | 0 | 1,172 |
| controlled releases | 0 | 46 |
| releases caught | 0 | 409 |
| controlled releases caught | 0 | 7 |
| books found | 0 | 548 |
| tell-a-friend referrals | 0 | 58 |
| new member referrals | 0 | 23 |
| forum posts | 0 | 2,337 |
Extended Profile
16 years of bookcrossing.

My reading tastes are eclectic but I favour mysteries and conspiracy thrillers (think Da Vinci Code). I rarely read romance or fantasy but have been known to indulge occasionally. Rarer still, do I read non-fiction with the minor exception of biographies or memoirs.

I am always open to suggestions of new authors and titles!!!