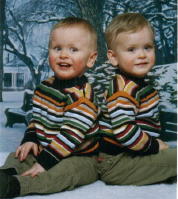 carin626
Age 54
Joined Friday, December 20, 2002
Recent Book Activity
| Statistics | 4 weeks | all time |
| --- | --- | --- |
| books registered | 0 | 783 |
| released in the wild | 0 | 61 |
| controlled releases | 0 | 31 |
| releases caught | 0 | 37 |
| controlled releases caught | 0 | 2 |
| books found | 0 | 44 |
| tell-a-friend referrals | 0 | 9 |
| new member referrals | 0 | 7 |
| forum posts | 0 | 209 |
Extended Profile
I am 37-years-old & love all types of books, except any from "the buccaneer and his broad" genre. I am definitely not into the syrupy romance novels. If I have any of those books they were hand-me-downs from my mother-in-law and I'm passing them on to other bookcrossers. I love biographies, memoirs, mystery-suspense, literature, miscellaneous fiction and non-fiction.

I like to trade books but I've also been known to do RABCK's too. I've also left a few in the wild as well. While I love it when my books are released and found, I find that once released in the wild most books are never journaled again. So I prefer releasing to other BCer's.

Don't be afraid to ask for something on my TBR pile. Many times I can't decide which of my hundreds of books to read next, so that helps me decide. You just might need to wait a little while.

But the most important thing about me is that I am the mother of two beautiful boys, Christian & Declan, born June 15, 2004 & I am expecting twin girls in June 2007.
Update June 9, 2013 What's that saying about God laughing at the plans we make? Those twin girls turned out to be boy/girl twin. Turns out my mom (former ultra sound tech was right when she said "don't paint the room pink yet." Grace turned out to be Ryan & he & his twin Irene turned 6 on May 18. Christian & Declan are now 9.

IF YOU SENT ME A BOOK IN TRADE OR AS A RABCK PLEASE BE ASSURED THAT I WILL NOT KEEP THE BOOK AS PART OF MY PERMANENT COLLECTION. I HAVE A FEW BOOKS IN MY TBR PILE, BUT AFTER THE BOOK IS READ IT WILL BE PASSED ON.