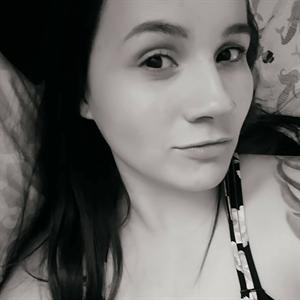 bookchick88
Age 31
Joined Tuesday, December 30, 2003
Recent Book Activity
| Statistics | 4 weeks | all time |
| --- | --- | --- |
| books registered | 0 | 926 |
| released in the wild | 0 | 683 |
| controlled releases | 0 | 301 |
| releases caught | 0 | 381 |
| controlled releases caught | 0 | 108 |
| books found | 0 | 343 |
| tell-a-friend referrals | 0 | 73 |
| new member referrals | 0 | 35 |
| forum posts | 0 | 6,649 |
Extended Profile



Greetings!

I rarely use BookCrossing anymore, but have been around this website since I was about fifteen, sixteen-ish.

So much has changed since then.

I've read so many books over the years and while my taste in reading may have changed (and it's changed a lot) I never have lost my desire to read anything I can.

It is certainly a change, being a 30 something on BookCrossing and a "full fledged adult". Reading isn't always a first priority anymore, but this website still gives me hope despite the changes that have occurred within it over the years.
The written word and lure of well rounded characters still make me happy, and while reading is certainly not at the top of the list, I am passing my love for it on to my daughter, and showing her that good stuff comes from between paper pages.

Outside of reading I work full time in a local gym with people I adore.
I am a powerlifting enthusiast who enjoys getting knocked down by the sport just to stand back up. ;) Moving heavy weight clears my head, and helps me appreciate what I can do rather than what I think I can not.
I am also an obstacle course race fan. I love Spartans and endurance training and I love the mental grit it installs into me.
I knit, can't sing for shit, but consider myself a pretty good human despite that.
Cat mom, bunny mom, crime show addict.

I'm grateful this site is still around, just so I can see where I was, who I've become, and remember books that helped me grow into the reader I am today.