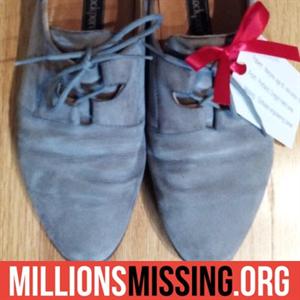 ahimsa
Joined Sunday, September 08, 2002
Recent Book Activity
| Statistics | 4 weeks | all time |
| --- | --- | --- |
| books registered | 0 | 455 |
| released in the wild | 0 | 383 |
| controlled releases | 0 | 19 |
| releases caught | 0 | 89 |
| controlled releases caught | 0 | 4 |
| books found | 0 | 98 |
| tell-a-friend referrals | 0 | 579 |
| new member referrals | 0 | 44 |
| forum posts | 0 | 3,053 |
Extended Profile
Hello! I'm always happy to meet other bookcrossers. Feel free to send me a private message.
I do not send books by mail nor do I want to receive any books through the post.
I'm not "wishing" for any books from fellow bookcrossers. My wish list is a combination of books I might like to read or buy for others as gifts.
All books on my bookcrossing bookshelf will be released eventually.
Most have already been released. Many are controlled releases with no release notes, only journal entries, since there was no option for controlled release notes when I first joined. These early controlled releases will not show up as releases in the list of statistics above.
I read most books before I release them but there are
lots of exceptions
. Please read the journal entries for details.
My twitter account =
twitter.com/ahimsa_pdx
Thanks!