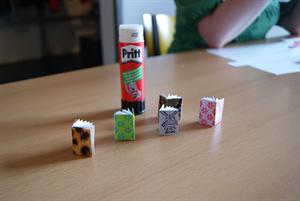 Yilla
Age 43
Joined Tuesday, February 14, 2006
Recent Book Activity
| Statistics | 4 weeks | all time |
| --- | --- | --- |
| books registered | 0 | 657 |
| released in the wild | 0 | 682 |
| controlled releases | 0 | 97 |
| releases caught | 0 | 282 |
| controlled releases caught | 0 | 84 |
| books found | 0 | 113 |
| tell-a-friend referrals | 0 | 171 |
| new member referrals | 0 | 11 |
| forum posts | 0 | 1,663 |
Extended Profile
(update June 2017)
Hello!
My name is
Yilla
and I'm a Dutch woman living in Germany. I am married and have one dog and 11 cats. (always stray cats roaming around) I own a small in-home boarding 'hotel' for dogs.
Loves:
Geocaching
Vegan Chocolate
Books/reading
Bookcrossing
Internet
Travelling
Animals
---
Rings that I've started:
-Italian Shoes by Henning Mankell.
(Finished!)
-Haar naam was Sarah van Tatiana de Rosnay.
(boek is weer thuis!)
visited 19 states (8.44%)
Create your own visited map of The World
or
Brazil travel guide for Android