Wasserfall
Age 43
Joined Sunday, December 26, 2004
Recent Book Activity
| Statistics | 4 weeks | all time |
| --- | --- | --- |
| books registered | 0 | 1,866 |
| released in the wild | 0 | 685 |
| controlled releases | 0 | 627 |
| releases caught | 0 | 378 |
| controlled releases caught | 0 | 545 |
| books found | 0 | 718 |
| tell-a-friend referrals | 0 | 48 |
| new member referrals | 0 | 7 |
| forum posts | 0 | 1,232 |
Extended Profile
tja, was gibt es zu sagen: ich liebe Bücher - ich bin süchtig :-)
Ausserdem mag ich weder Tomaten noch Nacktschnecken.
Wie bei den meisten hier deckt sich mein Shelf nicht (mehr) mit meinem Lesegeschmack, weil ich inzwischen mit allem abgelegtem von Freunden versorgt werde - und gerne verschicke ich alle AVLs! Einfach nur anfragen! (los!)
Und aus gegebenem Anlass (Adventskalender *freu*) füge ich noch kurz an, was ich denn gerne lese: Krimis, Thriller, bin passionierte Teilnehmerin der 1000-Bücher-Challenge und ich lese gerne einfach gute Bücher ;-) (tolle Aussage... z.B. Paasilinna, Suter, Oe, Murakami, Matt Ruff...)
Eigentlich bin ich leicht zufrieden zu stellen, so lange mir kein Chicklit untergejubelt wird :-)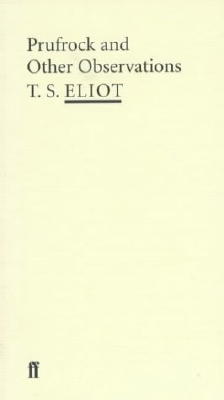 You're Prufrock and Other Observations!

by T.S. Eliot

Though you are very short and often overshadowed, your voice is poetic
and lyrical. Dark and brooding, you see the world as a hopeless effort of people trying
to impress other people. Though you make reference to almost everything, you've really
heard enough about Michelangelo. You measure out your life with coffee spoons.


Take the Book Quiz
at the Blue Pyramid.
Do I dare
Disturb the universe
In a minute there is time
For Decisions and revisions which a minute will reverse.