Stitchgrrl
Age 56
Joined Tuesday, April 10, 2007
Recent Book Activity
| Statistics | 4 weeks | all time |
| --- | --- | --- |
| books registered | 0 | 72 |
| released in the wild | 0 | 10 |
| controlled releases | 0 | 0 |
| releases caught | 0 | 3 |
| controlled releases caught | 0 | 0 |
| books found | 0 | 3 |
| tell-a-friend referrals | 0 | 37 |
| new member referrals | 0 | 1 |
| forum posts | 0 | 288 |
Extended Profile
My Wish List
is very short ;-)
I've recently started a bookblog and am currently filling it with a backlog of posts mostly constructed from mails I've written to my Dutch online reading group about books I've read. It's a bit of a work in progress at the moment.
'Outside of a dog a book is man's best friend.
Inside of a dog it's too dark to read.'
Groucho Marx
The photo is one of myself and Campbell (the 'dog of my life') showing us both in post-long-beach-walk position ;-) Since then both him and the (also-fairly-wonderful) dog-in-the-video have moved on to the great LibraryInTheSky and I'm therefore available for temporary DogKeepingWeekends/Odd-days. So if you live nearby and want to temporarily lend me your dog feel free to PM me. (Heyyy, is this the birth of Dogcrossing?) See
this page
for a taste of how my lodgerdogs can end up spending their weekends.
Boekgrrls
, a Dutch online reading group. We communicate by mail and this suits me better than the message board but who knows, I might get the hang of this and it is nice to have a larger pool of readers to have specific conversations with about books currently being read.
<-> <-> <-> <-> <->
Via
deze
link zie je een 30 seconden lang video van een demonstratie van hoe ik lees terwijl ik met de hond wandel. Ik doe dit al meer dan 35 jaar (met verschillende honden!;-) en kreeg vaak de vraag 'Hoe doe je dat dan??' Zo dus!
Ik geef ook al jaren boeken regelmatig weg. Er staat altijd een doos in de hal met gelezen boeken die weg mogen. Die gaan mee met bezoekende vriend(inn)en of op een van de boekenruilbijeenkomsten die wij met de Boekgrrls organiseren. (Zie o.a
hier
voor prachtig foto's van deze feestelijke gelegenheden.) Ik heb recentelijk mijn eerste boeken losgelaten in het wild. Erg grappig om te doen, vooral het geschikte plek aan het geschikte boek koppelen vond ik leuk.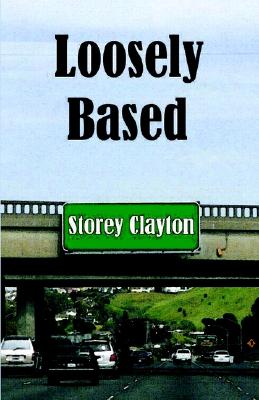 You're Loosely Based!

by Storey Clayton

While most people haven't heard of you, you're a really good and
interesting person. Rather clever and witty, you crack a lot of jokes about the world
around you. You do have a serious side, however, where your interest covers the homeless
and the inequalities of society. You're good at bringing people together, but they keep
asking you what your name means.


Take the Book Quiz
at the Blue Pyramid.
www.foocounter.com/register.php"
target="_top">
www.foocounter.com/"
target="_top">Free Counter
(started on Monday the 6th of August 2007)