Shivers82
Age 38
Joined Thursday, November 17, 2005
Recent Book Activity
| Statistics | 4 weeks | all time |
| --- | --- | --- |
| books registered | 0 | 319 |
| released in the wild | 0 | 222 |
| controlled releases | 0 | 29 |
| releases caught | 0 | 92 |
| controlled releases caught | 0 | 11 |
| books found | 0 | 93 |
| tell-a-friend referrals | 0 | 68 |
| new member referrals | 0 | 6 |
| forum posts | 0 | 66 |
Extended Profile

www.goodreads.com/---/widget2.swf" quality="high" wmode="transparent" FlashVars="id=292411&shelf=read&title=Siobhan's bookshelf: read&sort=random&order=d&params=amazon,,dest_site,goodreads"> www.goodreads.com/---/widget2.swf" quality="high" wmode="transparent" FlashVars="id=292411&shelf=currently-reading&title=Siobhan's bookshelf: currently-reading&sort=random&order=d&params=amazon,,dest_site,goodreads">www.goodreads.com/---/widget2.swf" quality="high" wmode="transparent" FlashVars="id=292411&shelf=to-read&title=Siobhan's bookshelf: to-read&sort=random&order=d&params=amazon,,dest_site,goodreads">

www.goodreads.com/---/292411"
target="_blank">
www.goodreads.com/---/widget_logo.gif" title="my goodreads profile" width="190" />
widgets.amung.us/---/v2map.swf" quality="high" pluginspage="
www.macromedia.com/---/getflashplayer"
wmode="transparent" allowScriptAccess="always" allowNetworking="all" type="application/x-shockwave-flash" flashvars="wausitehash=98wjtz6u8m6p&map=natural&pin=spinner-blue&link=no" width="420" height="210" />
maps.amung.us/---/98wjtz6u8m6p.gif"
border="0" width="420" height="210" />
Get Your Own Real Time Visitor Map!
whos.amung.us/---/9edzidna9aji.png"
width="81" height="29" border="0" title="Click to see how many people are online" />
www.quizilla.com/---/blue_drk_corner1.gif" style="float: left" height="4" hspace="0" />
www.quizilla.com/---/blue_drk_corner2.gif" style="float: right" height="4" hspace="0" />
Your Dominant Intelligence is Spatial Intelligence
images.blogthings.com/---/spatial.jpg" height="100" width="100">



You've got a good sense of space and how the world around you looks.

You can close your eyes and "see" images. You have innate artistic talent.

An eye for color and shapes, you're also a natural designer.

Since you think in pictures, visual aids and demonstartions help you learn best.



You would make a good navigator, sculptor, visual artist, inventor, architect, interior designer, or engineer.

Your Birthdate: April 22
images.blogthings.com/---/birthday.jpg" height="100" width="100">



You tend to be understated and under appreciated.

You have a hidden force to do amazing things, doing them your own way.

People may see you as strange and shy, but they know little.

Your unconventional ways have more power than they (and even you) know.



Your strength: Standing up for what you know is true



Your weakness: You tend to be picky and rigid



Your power color: Silver



Your power symbol: Square



Your power month: April



You're just the happy go-lucky type. You might have your pet peeves, but other than that, you're mainly calm. Blending in with your surroundings, you're the type of person who everyone likes. Usually it's you who cracks jokes at social gatherings - after all, laughter is the best medicine. Sometimes you pretend to be stupid, but in all actuality, you could be the next Einstein.

Take this quiz!



www.quizilla.com/redirect.php?... target="quizilla">

www.quizilla.com/---/30qzlogo.gif" style="padding:2px;" />




You scored as The Librarian. You're the Librarian! Once a wizard, now an Orang-utan (due to an unfortunate magical accident), you refuse to be turned back for a few reasons: In this form, it's easier to reach the shelves and hold more books; having the strength of five men makes people return their books on time; life's great philosophical questions boil down to "when do I get my next banana?" You say "ook" but are usually understood well enough.



| | | |
| --- | --- | --- |
| The Librarian | | 75% |
| Carrot Ironfounderson | | 75% |
| Gytha (Nanny) Ogg | | 63% |
| Commander Samuel Vimes | | 50% |
| Death | | 25% |
| Esmerelda (Granny) Weatherwax | | 13% |
| Rincewind | | 13% |
| Greebo | | 13% |
| Cohen The Barbarian | | 13% |
| Lord Havelock Vetinari | | 13% |


Which Discworld Character are you like (with pics)
created with QuizFarm.com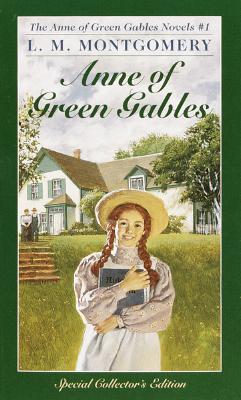 You're Anne of Green Gables!

by L.M. Montgomery

Bright, chipper, vivid, but with the emotional fortitude of cottage
cheese, you make quite an impression on everyone you meet. You're impulsive, rash,
honest, and probably don't have a great relationship with your parents. People hurt
your feelings constantly, but your brazen honestly doesn't exactly treat others with
kid gloves. Ultimately, though, you win the hearts and minds of everyone that matters.
You spell your name with an E and you want everyone to know about it.


Take the Book Quiz
at the Blue Pyramid.
You scored as Fantasy. Your reading preference is Fantasy! You would rather sit around all day reading J.R.R. Tolkien, Mary Stewart, or Terry Brooks than have to go to work and face the real world.



| | | |
| --- | --- | --- |
| Fantasy | | 67% |
| Mystery | | 50% |
| Horror | | 46% |
| Reference | | 25% |
| Romance | | 21% |


What type of Book is right for you?
created with QuizFarm.com