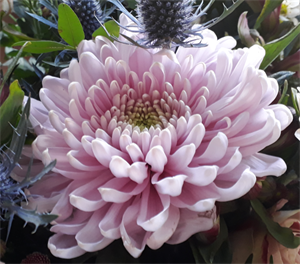 SerendipityN
Age 41
Joined Monday, January 29, 2007
Recent Book Activity
| Statistics | 4 weeks | all time |
| --- | --- | --- |
| books registered | 0 | 273 |
| released in the wild | 0 | 224 |
| controlled releases | 0 | 174 |
| releases caught | 0 | 46 |
| controlled releases caught | 0 | 170 |
| books found | 0 | 148 |
| tell-a-friend referrals | 0 | 114 |
| new member referrals | 0 | 7 |
| forum posts | 0 | 402 |
Extended Profile
Da ja das Durchschnitts-BC-Regal selten Rückschlüsse auf den Geschmack des Besitzers zulässt, dies zu meinen Vorlieben: Ich lese soweit möglich im Original englischsprachige Bücher auch als solche. Ich bevorzuge kein bestimmtes Genre, nur mit "Frauenbüchern" habe ich es nicht so. Ein paar Lieblingsautoren: David Mitchell, Walter Moers, Margaret Atwood und John Banville.
Ansonsten kann man mir mit Musik, Bastelkram und Tee eine Freude machen. Wenn Ihr was Süßes schicken wollt: gern vegane Varianten.
Bei Interesse an meinen AVL/TBRs, schickt mir einfach eine PM. (Wenn sie nicht funktionieren, gern auch eine Email an serendipityn(a)hotmail(punkt)com.)
~ ~ ~ ~ ~ ~ ~ ~ ~ ~
Since the average BC-shelf doesn't mirror its owner's taste some information about my reading habits: I prefer reading books in English if that's their original language. I don't prefer a certain genre but don't really like so-called chick lit. Some favourite authors: David Mitchell, Walter Moers, Margaret Atwood and John Banville.
Apart from books I like music, craft supplies, and tea. If you think about sending sweets: vegan ones would be great.
Anyone interested in my AVL/TBRs, send me a PM. (If they don't work, send an email to serendipityn(a)hotmail(dot)com.)
(September 2019)
~ ~ ~ ~ ~ ~ ~ ~ ~ ~
Meine Sterne vergebe ich nach folgendem System./I use this rating system:
* - Ich hab's nach ein paar Seiten aufgegeben./I gave up after a few pages
** - Hab's ungefähr bis zur Hälfte geschafft./I read about half of it.
*** - Ich habe mich durchgequält./It was a torment.
**** - Das hätte man sich sparen können./It wasn't worth the time.
***** - Nett zu lesen, hinterlässt aber keinen bleibenden Eindruck./Nice, no lasting impression.
****** - Hat mir eine schöne Lesezeit beschert./I had a good time reading it.
******* - Lese-Erlebnis mit kleinen Schwachstellen./A pleasure with a few faults.
******** - Würd ich wieder lesen - überdurchschnittlich./Far above average - I would read it again.
********* - Hab es kaum aus der Hand legen können./Hard to put down.
********** - Spitze! Davon habe/brauche ich ein eigenes Exemplar./Brilliant! I must have my own copy of this one.
© Tiikeri
~ ~ ~ ~ ~ ~ ~ ~ ~ ~
Ringe-Rays-Boxen bei denen ich mitlese/Rings-rays-boxes I participate in:
Leonie Swann - Dunkelsprung
Frank Witzel - Die Erfindung der Roten Armee Fraktion durch einen manisch depressiven Teenager im Sommer 1969
~ ~ ~ ~ ~ ~ ~ ~ ~ ~
2021:
2020:
2019:
2018:
2017:
2016:
°registrierte Bücher/registered books