RoryG
Age 40
Joined Friday, January 30, 2004
Recent Book Activity
| Statistics | 4 weeks | all time |
| --- | --- | --- |
| books registered | 0 | 982 |
| released in the wild | 0 | 537 |
| controlled releases | 0 | 393 |
| releases caught | 0 | 138 |
| controlled releases caught | 0 | 114 |
| books found | 0 | 74 |
| tell-a-friend referrals | 0 | 111 |
| new member referrals | 0 | 9 |
| forum posts | 0 | 537 |
Extended Profile
If I have released a book, I have no objection if the finder wants to keep it as a part of their permanent collection (just wish that they will say so in the journal entry). If I am offered books that are on my wish list, I might find it hard to let them go. Although, if you want to keep your book moving, tell me so, and I will of course respect your wish.
I rate my books as follows:
1 point: Couldn't get very far and wouldn't recommend to anyone
2 points: Didn't finish the book because didn't like it/ Didn't like the book, finished it for other reasons
3 points: Finished the book, but wasn't impressed.
4 points: Tolerable book, but has major weaknesses
5 points: Sort of ok book, still had quite a lot of faults
6 points: Ok book, wouldn't recommend, though
7 points: Ok book, might recommend, might not read again, though
8 points: Good book that I would recommend
9 points: Good book, close to perfection
10 points: Amazing book! Everyone should read this!
No points: Haven't read the book OR can't give points for some reason or other.
Here
you can find the bookshelf for special events in Helsinki (text in Finnish only).
Completed bookrings (started by me):
Linda Skugge, Belinda Olsson, Brita Zilg (ed.):
Pilluparvi
Nawal el Saadawi:
Nainen nollapisteessä
Jasper Fforde:
The Big Over Easy
Nawal el Saadawi:
Eevan kätketyt kasvot
Some of my all-time favorite books in no particular order:
Tove Jansson: Moomin books series
Jane Austen: all books
Fyodor Dostoyevski: Crime and Punishment
George Orwell: 1984
Oscar Wilde: The Picture of Dorian Gray
J. K. Rowling: Harry Potter series
L. M. Montgomery: Anne of Green Gables series
Mikhail Bulgakov: Master and Margarita
Harper Lee: To Kill a Mockingbird
Jasper Fforde: Thursday Next series
Douglas Adams: The Hitchhiker trilogy
Ray Bradbury: Fahrenheit 451
Some statistics:
Books that I have relesed in the wild:
472
Journaled catches from my wild releases:
119
(25,2 %)
Wild books that I have found:
2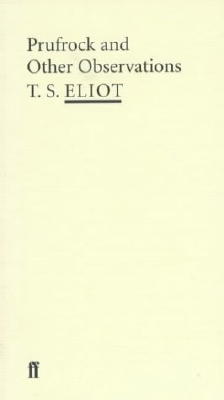 You're
Prufrock and Other Observations
!
by T.S. Eliot
Though you are very short and often overshadowed, your voice is poetic and lyrical. Dark and brooding, you see the world as a hopeless effort of people trying to impress other people. Though you make reference to almost everything, you've really heard enough about Michelangelo. You measure out your life with coffee spoons.

Take the
Book Quiz
at the
Blue Pyramid
.
What kind of bookcrosser are you

Your Result: Playfull RBACKer

Sent it as a gift, that's what you say. You are a daily visitor of the rback site. Releasing might be fun, but now I know for sure my book finds someone who actually wants it.
Just admit it, you just love to giftwrap.

ring in bundles
Obsessive releaser
Talk of the toy
Thematic dropper
Love to meet
lucky lurker
strange looking bystander
What kind of bookcrosser are you
Quiz Created on GoToQuiz
What Kind of Reader Are You?

Your Result: Obsessive-Compulsive Bookworm

You're probably in the final stages of a Ph.D. or otherwise finding a way to make your living out of reading. You are one of the literati. Other people's grammatical mistakes make you insane.

Dedicated Reader
Literate Good Citizen
Book Snob
Fad Reader
Non-Reader
What Kind of Reader Are You?
Quiz Created on GoToQuiz
fpdownload.macromedia.com/---/swflash.cab#version=8,0,0,0" width="320" height="372" id="blog" align="middle">www.barnensbokklubb.se/---/blog.swf?... />www.barnensbokklubb.se/---/blog.swf?... quality="high" bgcolor="#ffffff" width="320" height="372" name="blog" align="middle" allowScriptAccess="sameDomain" type="application/x-shockwave-flash" pluginspage="http://www.macromedia.com/go/getflashplayer">
www.tk421.net/---/spock.jpg"
width="239" height="200" style="border-color:#f8f8ff;" border="2" alt="Which Fantasy/SciFi Character Are You?" />
A focused advisor whose actions are dictated by almost pure logic, you believe in exploring the fascinating possibilities around you.
Logic clearly dictates that the needs of the many outweigh the needs of the few.
Spock is a character in the Star Trek universe. His biography is available at
Startrek.com
.