Releanna
Age 63
Joined Wednesday, October 3, 2007
Recent Book Activity
| Statistics | 4 weeks | all time |
| --- | --- | --- |
| books registered | 0 | 402 |
| released in the wild | 0 | 159 |
| controlled releases | 0 | 524 |
| releases caught | 0 | 54 |
| controlled releases caught | 0 | 501 |
| books found | 0 | 478 |
| tell-a-friend referrals | 0 | 85 |
| new member referrals | 0 | 1 |
| forum posts | 0 | 5,735 |
Extended Profile
hi
everyone!


I live in Vienna, Austria, together with my husband and our two cats, Mika and Ronja.

Books and reading have been the most important constant in my life since I started reading at the age of 4.



besides reading I like movies, meeting friends, animals (especially penguins - which I also collect - and cats), vegetarian food, travelling, music
You can find a (growing) part of my permanent library at Goodreads
there is also a lot of my wishlist:Goodreads
---
Countries I've already travelled to:
Your Dominant Intelligence is Linguistic Intelligence
www.blogthingsimages.com/---/linguistic.gif" height="100" width="100">



You are excellent with words and language. You explain yourself well.

An elegant speaker, you can converse well with anyone on the fly.

You are also good at remembering information and convincing someone of your point of view.

A master of creative phrasing and unique words, you enjoy expanding your vocabulary.



You would make a fantastic poet, journalist, writer, teacher, lawyer, politician, or translator.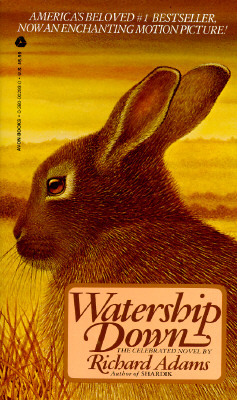 You're Watership Down!

by Richard Adams

Though many think of you as a bit young, even childish, you're
actually incredibly deep and complex. You show people the need to rethink their
assumptions, and confront them on everything from how they think to where they
build their houses. You might be one of the greatest people of all time. You'd
be recognized as such if you weren't always talking about talking rabbits.


Take the Book Quiz
at the Blue Pyramid.