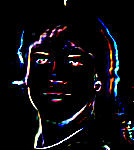 Peregrin
Age 59
Joined Thursday, May 30, 2002
Recent Book Activity
| Statistics | 4 weeks | all time |
| --- | --- | --- |
| books registered | 0 | 68 |
| released in the wild | 0 | 33 |
| controlled releases | 0 | 2 |
| releases caught | 0 | 4 |
| controlled releases caught | 0 | 1 |
| books found | 0 | 22 |
| tell-a-friend referrals | 0 | 23 |
| new member referrals | 0 | 0 |
| forum posts | 0 | 170 |
Extended Profile
4libros
did most of our releasing. My mission is to release the remainder of our books in her memory, using that account.
My bookshelf is mostly to keep track of my lending library. Having loaned and lost hundreds of books over the years, I was overjoyed to find this site. Now if I don't get a book back, there's at least a small chance that I'll learn about its journey.
"The man who doesn't read good books has no advantage over the man who can't read them."
Mark Twain (1835 - 1910)