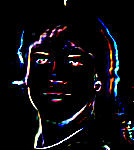 Peregrin
Age 57
Joined Thursday, May 30, 2002
Recent Book Activity
| Statistics | 4 weeks | all time |
| --- | --- | --- |
| books registered | 0 | 63 |
| released in the wild | 0 | 31 |
| controlled releases | 0 | 1 |
| releases caught | 0 | 3 |
| controlled releases caught | 0 | 0 |
| books found | 0 | 22 |
| tell-a-friend referrals | 0 | 23 |
| new member referrals | 0 | 0 |
| forum posts | 0 | 164 |
Extended Profile
4libros
does most of our releasing. My bookshelf is mostly to keep track of my lending library. Having loaned and lost hundreds of books over the years, I was overjoyed to find this site. Now if I don't get a book back, there's at least a small chance that I'll learn about its journey.
I'm on the lookout for
Sir MacHinery
by Tom McGowan, and for
1339...or so, Being an Apology for a Pedlar
by Nicholas Seare. Will pay.
I participate in the seti@home and the rosetta@home projects on the BookCrossing team.
"The man who doesn't read good books has no advantage over the man who can't read them."
Mark Twain (1835 - 1910)