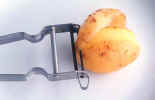 OBCZ-DaCapo
Age 16
Joined Saturday, November 05, 2005
Recent Book Activity
| Statistics | 4 weeks | all time |
| --- | --- | --- |
| books registered | 0 | 8 |
| released in the wild | 0 | 29 |
| controlled releases | 0 | 0 |
| releases caught | 0 | 14 |
| controlled releases caught | 0 | 0 |
| books found | 0 | 88 |
| tell-a-friend referrals | 0 | 38 |
| new member referrals | 0 | 1 |
| forum posts | 0 | 12 |
Extended Profile
This OBCZ appears to be inactive. If this is in error, please contact BookCrossing Support to have this message removed and to have the zone marked as an OBCZ on the Go Hunting page, when books are released there. Thank you.
---
Hallo Du Besucher,
Du befindest Dich auf dem Bookshelf (Bücherregal) der OBCZ-DaCapo in Rheinfelden. Ich bin ein Bücherregal im Restaurant "DaCapo".
Hier die genaue Adresse:
Da Capo
Karl-Fürstenberg-Str. 10
79618 Rheinfelden
Tel 07623/ 1537
Zugänglich bin ich immer zu den Zeiten in denen das Da Capo geöffnet ist. Jeder kann sich hier Bücher mitnehmen oder auch welche hinbringen. Diese sollten dann allerdings eine BCID haben.
Betreut werde ich von Primel75.
Jeden ersten Freitag im Monat findet ein Meetup statt. D.h da treffen sich die BCer der Umgebung und tauschen Bücher, essen lecker und unterhalten sich gut. Wir hatten schon Gäste aus der Schweiz, aus Sachsen und Ostfriesland, denn Bookcrosser gibt es überall.
Ich hoffe wir sehen uns mal, die Bücher auf meinem Regal werden regelmäsig ausgetauscht und erneuert und der Wirt vom Da Capo freut sich immer über nette Leute die reinschauen.
Viele Grüsse
OBCZ- DaCapo
Und hier sind die Links zu den Fotos unserer monatlichen Treffens:
Südbadenmeetup Nr.1
Südbadenmeetup Nr.2
Südbadenmeetup Nr.3
Südbadenmeetup Nr.4
Südbadenmeetup Nr.5
Südbadenmeetup Nr.6 (Das Halbjährige)
Südbadenmeetup Nr.7 (Der Adventsbrunch)
Das nächste Südbadenmeetup findet statt am: Freitag, 2. November 2007
Eingeladen sind alle Bücherfreunde aus Deutschland, der Schweiz und Frankreich oder wer sich sonst noch in der Nähe befindet.
Wir freuen uns immer über Besuch von Bookcrossern.