Nugty
Age 43
Joined Friday, November 07, 2003
Recent Book Activity
| Statistics | 4 weeks | all time |
| --- | --- | --- |
| books registered | 0 | 465 |
| released in the wild | 0 | 276 |
| controlled releases | 0 | 0 |
| releases caught | 0 | 191 |
| controlled releases caught | 0 | 0 |
| books found | 0 | 106 |
| tell-a-friend referrals | 0 | 104 |
| new member referrals | 0 | 4 |
| forum posts | 0 | 806 |
Extended Profile
Meine Wunschliste: My Wish List made by cliff1976, thxalot.

Meine umfangreiche
www.amazon.de/---/"
target="_blank">Amazon-Wunschliste falls jemand Bedarf hat dort nachzusehen :).
Die Bücher die ich registriere sind grundsätzlich zum Weggeben gedacht! Also PMt mir ;)
The books in my shelf are all registered to get to other ppl, so if you find something pm me :)
Auf meiner Homepage findet ihr 2 PDF Dateien zum Download, Release Notes für aussen auf eure Bücher, damit die Bücher auch richtig von den Leuten behandelt werden :)
Gestartetes Book Relay von Mir:
casualreader.net/---/relay.php?...
target="_new">Frauen als Hauptfiguren
Im Moment lese ich mehrere Bücher oder auch mal eins pro Tag, je nachdem wie ich dazu komme :), deswegen ist es mir zu anstrengend das hier aktuell zu halten *g*. Fertige Bücher finden normalerweise eh ihren Weg in mein BC-Shelf.
Ich sitze in Freiburg und würde mich über Büchertausch oder ähnliches auch freuen. Möchte gerne einen Book Crosser Stammtisch aufbauen, vielleicht gibts ja noch mehr Freiburger die Lust haben?
Ich bin 30, habe mein Studium abgeschlossen und bin jetzt selbständig. Ich lese gerne und viel, am liebsten Krimis und Thriller, aber ich bin nicht so Genre-Fixiert. Sammeln tue ich mit Vorliebe Kochbücher, da ich sie gerne lese, gekocht wird dann doch eher aus der Hand :). Ich habe immer eine Unmenge an Büchern als Lesevorrat, da ich zu den Leuten gehöre die an keinem Restexemplar-Stapel vorbeikommen können...Jokers ist mein Lieblingsrevier :). Ich bin offen für Book Boxes, Book Relays und Büchertausch, und natürlich wild life releases, selbst lese ich in Deutsch und Englisch, also schreibt mich an wenn euch ein Buch aus meiner Liste interessiert und ich es noch nicht freigelassen habe. Ich hoffe das sich das Konzept sehr weit verbreitet und noch viele neue Book crosser geboren werden. Wer mich kontaktieren möchte tut dies am Besten unter meiner Email sonja at flirt punkt ms. Mein Mailprovider schmeißt leider emails regelmässig in den Spam die über Bookcroosing kommen. Liebe Grüße, Sonja
The same info for the english fellows:
I´ve been reading all my life...new books, old books, used books, library books, books for leisure, books for study and work. My great dream is to become once a book writer myself...though I do not know if I would be good enough for it, but I have some projects in my pocket that I have started :).
I collect cooking books, as I love to flip the pages and have a look, though I cook most time free style. I love thrillers, science fiction and fantasy, but I also read historical stuff and science books. I am not much into lyric and poetry.
I live in Germany single. I hope to find some friends of book lovers over the net, and to release some of my books into the wild life as I am a big bargain buyer of books. Well, you never know how long you can get those books until they finally disappear, so I stock them.
So, if you would like to get in contact with me, you can send me a PM in German, English or French, as I speak those three languages. You can also ask for a book on my list, but I can only send it if I have some money in my pocket. As I´m a most time poor student I must have a look then if I will be able to send it abroad. And of course I wish you a good time :)
Best wishes, Sonja
This is what the book quiz made me look like,if I was a book: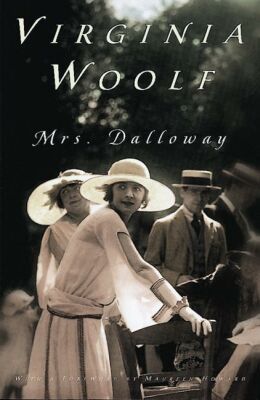 You're Mrs. Dalloway!

by Virginia Woolf

Your life seems utterly bland and normal to the casual observer, but inside you are churning with a million tensions and worries. The company you surround yourself with may be shallow, but their effects upon your reality are tremendously deep.
To stay above water, you must try to act like nothing's wrong, but you know that the truth is catching up with you. You're not crazy, you're just a little unwell. But no doctor can help you now.



Take the Book Quiz
at the Blue Pyramid.

My temperament test says I'm an idealist and a teacher

www.tk421.net/---/galadriel.jpg" width="172" height="250" style="border-color:#f8f8ff;" border="2" alt="Which Fantasy/SciFi Character Are You?" />