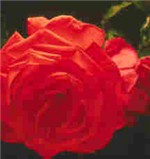 Nelle
Age 82
Joined Sunday, January 12, 2003
Recent Book Activity
| Statistics | 4 weeks | all time |
| --- | --- | --- |
| books registered | 0 | 643 |
| released in the wild | 0 | 808 |
| controlled releases | 0 | 216 |
| releases caught | 0 | 273 |
| controlled releases caught | 0 | 130 |
| books found | 0 | 442 |
| tell-a-friend referrals | 0 | 49 |
| new member referrals | 0 | 22 |
| forum posts | 0 | 526 |
Extended Profile
I am the moderator of the Barrie Area Bookcrossers and we meet monthly on the 2nd Wednesday for a chat and to exchange some books. New members are welcome! Check it out at:
ca.groups.yahoo.com/---/barrieareabookcrossers/
I take part in maggiemuffet's Valentine Challenge each February.
I am enjoying being a part of the bookcrossing family. I have expanded my horizons and read many books that I wouldn't have been exposed to otherwise. I have taken part in many bookrings and I always read a bookring book quickly and get it on it's way.
Books that I have read that have had a big impact on me are: Oryx and Crake by Margaret Atwood, Kim by Rudyard Kipling, The Cunning Man by Robertson Davies and Children Of Men by P.D. James. I have enjoyed Harry Potter and the Deathly Hallows, "Anna Karenina" by Leo Tolstoy, Sarum by Edward Rutherfurd (an amazing novel about the Salisbury area of England) I also enjoyed The Paperboy's Winter by Tim Bowling and took it to London to return to it's owner at the 2008 Convention. We had a great time in London! I have finished reading "London...A Novel" by Edward Rutherfurd. Like Sarum, it's over 1100 pages but very interesting. I'm glad I got to read it after having been to London because the references mean much more to me now.
I love roses and grow 24 bushes of all different kinds. This number has been revised because we moved and my growing space has diminished from a 100 acre farm to a small suburban back yard.
The rose in my profile pic is The Suzuki Rose, named after David Suzuki, a noted Canadian author, broadcaster, and environmentalist, and a person whom I admire very much.
Many of the books in my TBR pile will be available after I read them. PM me if you are interested in one but not in a big hurry to get it. I picked up a lot of books at the BC Conventions in St.Louis, Fort Worth,Toronto and London. I met many interesting bookcrossers at these Bookcrossing Conventions. We also enjoyed the 10th Anniversary convention of Bookcrossing in Washington, DC in April 2011.
Unfortunately, I had a stroke in May 2013 so I have not been as active as I would like to be. My ability to read was impaired but is OK now.
My husband and I planned to travel and I will add to the following map as we visit more places in the world.
From
Go-Quiz.com
create your own visited countries map
or
vertaling Duits Nederlands