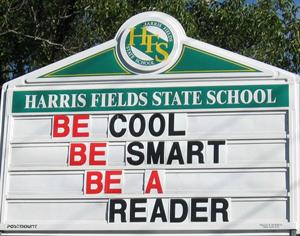 Mozette
Age 49
Joined Saturday, November 27, 2004
Recent Book Activity
| Statistics | 4 weeks | all time |
| --- | --- | --- |
| books registered | 0 | 520 |
| released in the wild | 0 | 62 |
| controlled releases | 0 | 197 |
| releases caught | 0 | 7 |
| controlled releases caught | 0 | 171 |
| books found | 0 | 281 |
| tell-a-friend referrals | 0 | 11 |
| new member referrals | 0 | 2 |
| forum posts | 0 | 14,406 |
Extended Profile
Welcome to my bookshelf. I hope you enjoy perusing through the books I've bought, read, bookring/rays I've started and am currently taking part in (or have taken part in). But first of all, I've been a BookCrosser for over 5 years now! Wow... that' a long time for me to stick to anything. And I now have a collection that is over 1,000 books that are all kept in four bookcases in my small home office. I have managed to keep them from leaking in to the rest of my house - so far - and am reading them as fast as I can. However, more keep arriving faster than I can get through them.
The very first time I heard about BookCrossing I was out at lunch in Brisbane, QLD and my Mum picked up a pamphlete at a cafe. I glanced at it and put it into my bag; and I promptly forgot about it. It wasn't until I found the same pamphlete in my local Logan North Library that I got into bookcrossing more seriously. I found that any of my books I didn't want anymore were likely to be set free in one way or another; either by a trade with somebody or one of you guys if you'd like it.
Lucky them.
I do enjoy trading books with anyone who's willing to trade with me. I also wild release on the odd occasion; it's not that often I do. Reading used to be a type of escapism to me; but now, I find it an absolute joy. Now, it's a matter of seeing if I can get into trying to beat the previous year's Reading List number. My first language is English; even though I do have some phrase books in other languages, my main reading material is in English.
If I'm included in a bookray/ring could and my name is next, could you please check my To Be Read List to see if the book is there? During my birthday this year, I received a lot of books on my Wish List and on Bookrays/rings that I had included myself on last year. So, please, if you have found the book on the To Be Read List, skip me and post it onto the next person on the list to save time and postage. Thanks.
If there's any books that I'm on a bookring/ray for or you guys wish to send me, my postal address is:
PO Box 1229
Slacks Creek 4127
Logan City QLD
Australia
I'm a writer. I write myriad of genres ranging from sci-fi fantasy, sci-fi, time travel to vampire romance and poetry; however I'm yet to be published by a big publishing company.
BookCrossing has changed my life and my reading horizon has definitely broadened. My passion for books has increased (so has my collection!) since I've made so many friends here. Life has looked better with a book and I've looked at more authors than *only* Stephen King (even though I poke my nose into some of his books once or twice a year; I don't read them as much as I used to; no offense to him.) and found there are so many wonderful people out there with a maddening passion about books like mine! And since 2007, 2008's Big Book Giveaway Bonanza were so successful, I'll be doing two lists in 2009. This time, it's going to be a little competitive have some other things thrown in.
The 2011 Fun & Games:
Okay...I thought to put a few things in here to make what all my bookboxes and bookbaggies are going to entail this year. The way you post off these things once they're in your possession is up to you. If you can afford air mail, post it that way; sea mail, post it that way... so long the bookbox or bookbaggie gets posted; that's all that matters. However, if you've had something major happen in your life and you feel you can't do this - even though your name is on the list - feel free to contact me and let me know you'd like to be skipped; as well as letting the people before and after you know you'd like to be left off for your own personal reasons. We won't hold it against you; and hope you join us again next time! :D
1. Varied Winter Reading Bookbaggie - Australia Only. Started: 5/4/2011. Posted off: 18/4/2011. Returned:
2. Anything Goes Bookbaggie - Australia Only. Started: 20/5/2011. Posted off:
Join in and follow my blogs! Just go to
My Reading List
and enjoy the reviews of books I've read over the years. If you go into my profile there, you can follow my other seven blogs too.
The Who Wants Giveaway 2012
How Many Books I've Been Reading Each Year
Reading List 2001 - 8
Reading List 2002 - 10
Reading List 2003 - 16
Reading List 2004 - 10
Reading List 2005 - 14
Reading List 2006 - 9
Reading List 2007 - 22
Reading List 2008 - 22
Reading List 2009 - 27
Reading List 2010 - 20
Reading List 2011 - 21
Reading List 2012 - 15
Reading List 2013 - 10
Reading List 2014 - 9
Reading List 2015 - 4
Reading List 2016 - 0
Reading List 2017 -
Reading List - 2017
1. 'Naughty Book for Girls' by Candice Hill
2. 'The Bee-Loud Glade' by Steve Himmer
3. '84 Charing Cross Road by Helene Hanff
4. 'A Hundred Small Lessons' by Ashley Hay UF
5. 'Red Dog' by Louis de Bernieres
{UF - Unfinished Reading}
{BC - Bookcrossing books}