MMMaartje
Age 40
Joined Wednesday, May 21, 2008
Recent Book Activity
| Statistics | 4 weeks | all time |
| --- | --- | --- |
| books registered | 0 | 1,393 |
| released in the wild | 0 | 1,324 |
| controlled releases | 0 | 422 |
| releases caught | 0 | 293 |
| controlled releases caught | 0 | 328 |
| books found | 0 | 339 |
| tell-a-friend referrals | 0 | 1 |
| new member referrals | 0 | 5 |
| forum posts | 0 | 662 |
Extended Profile
NEW USERNAME! I used to be Tizzalicious, now I'm MMMaartje! :)
I love swapping! So please contact me if you are interested in any of my books, or have any that you think I would like.
If you are interested in my books, but don't have anything available that you think I will like, I also love receiving bookplates, wings, bookcrossing stickers, labels, book bags...anything from the supply store really! :)
Find me at
RABCK.com
!
About Me

Books Read in 2019

My OBCZ: 't BoekHoekje




Hello! I'm Maartje from The Netherlands. I love getting mail and sharing books!

My favourite genres are historical fiction, fantasy, YA and chicklit, and I am reading the "1001 books you must read before you die list" to discover different genres and read more literature.

Apart from reading, I also like to spend my time cross stitching, knitting, going for walks, watching movies and TV shows, and being geeky.
Books Read in 2019

You can see the books I read in 2019 here on Goodreads.
My OBCZ: 't BoekHoekje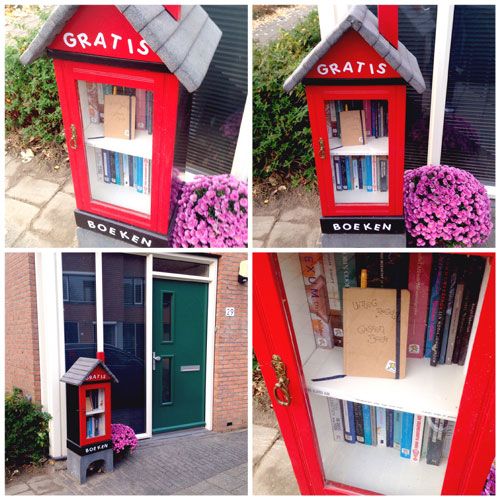 I manage minibieb/little free library/OBCZ 't BoekHoekje in IJsselstein, The Netherlands in front of Jan Bijhouwerstraat 29.
To see which books have been released at our OBCZ recently,
click here
.
We are open 24/7!