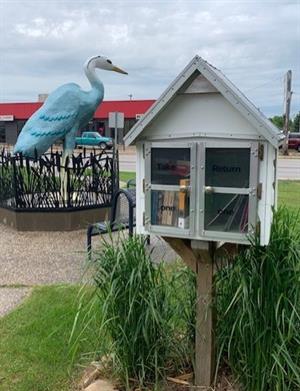 KarenBC
Age 59
Joined Monday, December 13, 2004
Recent Book Activity
| Statistics | 4 weeks | all time |
| --- | --- | --- |
| books registered | 185 | 40,694 |
| released in the wild | 55 | 15,000 |
| controlled releases | 37 | 10,652 |
| releases caught | 2 | 935 |
| controlled releases caught | 2 | 321 |
| books found | 0 | 215 |
| tell-a-friend referrals | 0 | 66 |
| new member referrals | 0 | 98 |
| forum posts | 0 | 2,851 |
Extended Profile
Thanks for checking out my profile!
I rarely keep books on hand for very long - they are registered and then moved along.
Home is a rural area, that is a 30 minute drive outside of the city of Prince George, British Columbia (BC) Canada - hence the BC in my bookcrossing ID!
Since I DO live in a rural area with a bit of space, that means I can have all sorts of interesting creatures. geese, chickens and rabbits! As well as a Sammy, a miniature donkey.
I'm a "canning" fanatic - though you might call it "bottling" if you are in the UK! I do up jams, vegetables, juice, meat, all kinds of things. If you can new to preserving, one of my favorite gurus is a lady name Jackie Clay. She has some great how-to books.
Rural Revolution:
www.rural-revolution.com/
Something that I've just come across are reuseable canning lids. The brand name is Tattler. They are made in the US...and have a lifetime guarantee on the lid. The rubber ring should get 8-20 uses out of it. Good things these Tattler lids:
www.reusablecanninglids.com/
I'll read just about anything I can get my hands on.
Some sites that I can highly recommend:
Better World Books
www.betterworldbooks.com
My address on RABCK.com is current - but I'm not able to get into that site to do updates - argh!