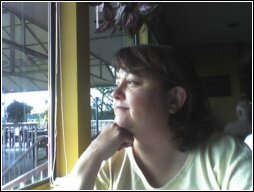 Idrooloverbooks
Age 61
Joined Monday, August 06, 2007
Recent Book Activity
| Statistics | 4 weeks | all time |
| --- | --- | --- |
| books registered | 0 | 46 |
| released in the wild | 0 | 14 |
| controlled releases | 0 | 2 |
| releases caught | 0 | 0 |
| controlled releases caught | 0 | 1 |
| books found | 0 | 2 |
| tell-a-friend referrals | 0 | 1 |
| new member referrals | 0 | 0 |
| forum posts | 0 | 41 |
Extended Profile
My Wish List:
none at the moment
About Me.....
I love to read but don't have enough time to do the reading I would like to do.
Books read in 2008 (not in order):
End of the Alphabet by CS Ricardson
Secret Life of Bees by Sue Monk Kidd
The Giver by Lois Lowry
Revenge of the Middle-Aged Woman by Elizabeth Buchan
Water for Elephants by Sara Gruen
The Undomestic Goddess by Sophie Kinsella
The Lovely Bones by Alice Sebold
Confessions of a Shopoholic by Sophie Kinsella
Passchendaele by Paul Gross
The Red Queen by Margaret Drabble
Escape by Carolyn Jessop (reading now)
www.rapidcounter.com/signup.php"
target="_top">
www.rapidcounter.com/"
target="_top">Free Hit Counter