Enidq
Age 48
Joined Sunday, November 23, 2003
Recent Book Activity
| Statistics | 4 weeks | all time |
| --- | --- | --- |
| books registered | 0 | 159 |
| released in the wild | 0 | 18 |
| controlled releases | 0 | 0 |
| releases caught | 0 | 15 |
| controlled releases caught | 0 | 0 |
| books found | 0 | 15 |
| tell-a-friend referrals | 0 | 2 |
| new member referrals | 0 | 3 |
| forum posts | 0 | 301 |
Extended Profile
I'm back and active. I am leaving the information below so that I can continue with the list. PM ME if yo see anything that you like.
I think that my rep isn't that great on here. Its all because I had a big move in 2004 where ihad to leave my entire book collection. Things have settled down for me in a great way so I am abe to be a crosser again.
BOOKS FINISHED IN 2008
1. Lipstick Jumgle by Candice Bushnell
2. Snow Flower and The Secret Fan by Lisa See
3. A Million Little Pieces by James Frey
Challenge for 2005-STILL WORKING
Here is my list of authors from A-Z that I have never read before. I am also going to release each of these books to a fellow BCer once finished. So if you see anything that you like PM me.
HAPPY NEW YEAR!!!!!!! ****NOTE****My 2005 was SOOO busy that I am still working on this list. SO for all those that were promised books I haven't forgotten I have the list and if anyone wants a book that hasn't been taken pm ME and I'll get it to you....maybe sometime in 2007. HA! I have now actively taken up this list. So anything not promised may be claimed or exchanged for something on my wish list.
Allen, Paula Gunn- Spiderwomans Grandaughters-promised to Apolonia
Berg, Rav- Immortality:The Ineviatbility of Eternal Life
Casanova, Pascale- The World Republic of Letters
Duffy, Peter- The Bielski Brothers
Estes, Clarissa Pinokola PhD.- Women Who Run with the Wolves
Fadiman, Anne- Ex-Libris:Confessions of a Common Reader-promised to Luintaurien and mrsjones
Guerilla Girls- Confessions of the Guerilla Girls-promised to mrsordonez
Hahn, Thich Nhat- Peace is Every Step:The Path of Mindfulness in Everyday Life
Isaacson, Walter- Benjamin Franklin : An American Life- promised to bodesoda
Jaeger, Barrie S.- Making Work Work for the Highly Sensitive Person-promised to skyscape
Kidd, Sue Monk- The Secret Life of Bees-promised to BrdGrl
Lindgren, Astrid- Pippi Longstocking- promised to aussie rose
Mitchell, Margaret- Gone with the Wind
Nabakov, Vladimir- Lolita-promised to PCSAF and outofreach
-currently reading 3/12/06
Olsen, Marti- The Introvert Advantage : How to Thrive in an Extrovert World
Post, Peggy- The Etiquette Advantage in Business : Personal Skills for Professional Sucess
Quinn, Bill- How Walmart is Destroying America- promised to liltricks and xicyx
Rufus, Anell S. The Loners Manifesto
Sen, Mala- The Bandit Queen
Tolkein, JRR- Lord of the Rings
Undset, Sigrid- Stages on the Road
Vanderbilt, Amy- Amy Vanderbilts Everyday Etiquette
Wilde, Oscar- Pictures of Dorian Gray
X, Malcom- The Autobigraphy of Malcom X- promised to CdnBlueRose
Yogananda, Paramahansa- The Science of Religion
finished
Zahavi, Helen- The Weekend
Wishlist:
The Lord of the Rings, JRR Tolken
Pride and Prejudice, Jane Austen
War and Peace, Leo Tolstoy
Jean-Christophe, Romain Rolland
The Books In My Life, Henry Miller
Unleashing The Idea Virus, Seth Godin
How Reading Changed My Life, Anna Quindelin
Living Outloud, "
Giovanni & Lusanna: Love and Marriage in Renaissance Florence
A Haunted House and Other Short Stories, Virginia Wolf
To the Lighthouse, "
A Wrinkle in Time,
Alices' Adventures in Wonderland, Lewis Carroll
Alices' Adventures in Underground, "
Civil Disobedience & Other Essays, Henry David Thoreau
Essential Talmud, Adin Steinsaltz
Aimee and Jaguar : A Love Story, Berlin 1943
Mirror, Mirror on the Wall:Women Writers Explore Thier Favorite Fairy Tales, Kate Bernheimer (ed.)
Fear and Loathing in Las Vegas, Hunter S. Thompson
The Center of Everything, Laura Moriarty
Yellow Dog, Martin Amis
The Essential Holmes, Richard Posner (ed.)
The Essays of Warren Buffett:Lessons for Corporate America,Warren Buffett
Time Zone: Creating Order Out of Chaos, Kabbalist Rev Berg
A Short History of the World, John M. Roberts
The House That Crack Built, Clark Taylor
What Was She Thinking:Notes on a Scandal, Zoe Heller
The Girl Who Played Go, Sa Shan
Lizard, Banana Yoshimoto
The Tale of Genji-Murasaki Shi
Past BC Labels

Currently Reading...
The Artist's Way
The Millionaire Real Estate Agent
Beyond Fear
Fearless Loving
The Science of Mind
media.pimpmyspace.org/---/169c5eb20cbeb678f47c330515b26adf.gif"
border="0" alt="glitter graphics"/>
I love you shouldn't go out into the world, become a currency, a traded share, make profits for us. It will do that if we let it. But keep this biddable phrase for whispering into a nape from which absent hair has just been swept.- Julian Barnes -(A History of the World in 10 1/2 Chapters)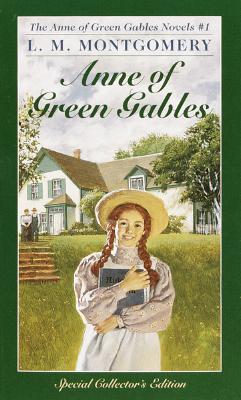 You're Anne of Green Gables!

by L.M. Montgomery

Bright, chipper, vivid, but with the emotional fortitude of cottage
cheese, you make quite an impression on everyone you meet. You're impulsive, rash,
honest, and probably don't have a great relationship with your parents. People hurt
your feelings constantly, but your brazen honestly doesn't exactly treat others with
kid gloves. Ultimately, though, you win the hearts and minds of everyone that matters.
You spell your name with an E and you want everyone to know about it.


Take the Book Quiz
at the Blue Pyramid.