BeverlyInSC
Joined Wednesday, November 2, 2005
Recent Book Activity
| Statistics | 4 weeks | all time |
| --- | --- | --- |
| books registered | 0 | 1,416 |
| released in the wild | 0 | 226 |
| controlled releases | 0 | 653 |
| releases caught | 0 | 22 |
| controlled releases caught | 0 | 70 |
| books found | 0 | 19 |
| tell-a-friend referrals | 0 | 0 |
| new member referrals | 0 | 20 |
| forum posts | 0 | 1,095 |
Extended Profile
Hi! I live in the Upstate of South Carolina with my husband and a male JRT named Jorgi (pictured above). I am a decorative painter who enjoys old movies as well as reading.
Beverly
states.flagcounter.com/---/"
alt="free counters" border="0">
---
My Wish List


I am registered with RABCK.com and all my information is up to date.


---

<






---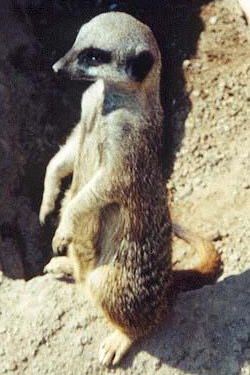 I'm a Meerkat!

Meerkats are highly social and very protective of their friends, and only really
feel safe when they are underground. They are able to stand up for longer periods of
time and make an extremely good guard or watchperson. They do
have a nasty tendency to hold in their anger until it simply explodes without
warning.


Take the Animal Quiz
at the Blue Pyramid.