Annelis
Age 77
Joined Thursday, June 26, 2003
Recent Book Activity
| Statistics | 4 weeks | all time |
| --- | --- | --- |
| books registered | 15 | 5,212 |
| released in the wild | 3 | 4,182 |
| controlled releases | 32 | 2,896 |
| releases caught | 8 | 663 |
| controlled releases caught | 31 | 2,230 |
| books found | 20 | 3,035 |
| tell-a-friend referrals | 0 | 138 |
| new member referrals | 0 | 10 |
| forum posts | 4 | 5,740 |
Extended Profile
Edited August 5th 2016
I visited The International Children's Book Fair and The Illustrators' Exhibition in Bologna, Italy April 12-16 2005. It was GREAT! I sent tactile pictures to The Exhibition in 2005. Only 85 illustrators of more than 2000 was chosen (but not me). I did it again for the exhibition in March 2006 and April 2007. Of course tactile pictures have no commercial value, but I think sending them is a good practical joke. And I don't even like practical jokes!
I visited the Book Fair again in March 2008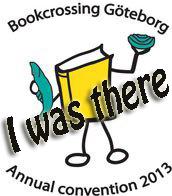 I have been a "bookworm" all my life. At least after I found the local library at the age of ten. Earlier there were not very many books around. I like to read books in many languages. When my children were small I used to read storybooks for them every evening for an hour or more and usually fell asleep also. So for 15 years I read mostly story books (and English computer magazines).
My hobby is to make tactile picture books for blind children. These kids can enjoy a very small part of children's culture, but picture books can be made tactile! I make two kinds of books: cut-and-glue or
tactile collage books
and cut-and-sew or
tactile fabric books
.
Books I have sewn:
- Jesse ulkoilee (Jesse is playing)
- Opposites (Vastakohtia)
- Ötökät (Bugs)
-
At Christmas Time (Vauvan joulu)
Text and review in English
-
Höpö (Nonsense)
Review in English
-
Löpö (Nonsense)
Review in English
-
1 2 3
Review in English
-
Hassut hedelmät 1-2 (Funny Fruit 1-2)
Review in English
-
Atte Tonttu (Atte The Elf)
Review in English
- Millan vuosi (Milla's Seasons)
-
Things (Tavaroita)
Text and review in English
- (45 books, 15 different)
Books I have made by cutting and glueing things on cardboard:
-
Jesse has got a new ball
Text and review in English
-
Vilma goes out
Text and review in English
-
Jesse and Milla go fishing
Text and review in English
-
A WINDY DAY
Text and review in English
-
Ursula on the Beach
Text and review in English
- Gingerbread Boy
- (And many more... I have also made tactile illustrations for about 300 Braille story books for Celia Library for the Visually Impaired.)
One of my hobbies is also to translate old copyright-free picture books for
Rosetta Project
into Finnish. I translated some books into Swedish just to donate one more language for Rosetta. Please, someone who was born to be Swedish speaking would you translate some books into Swedish? All the other languages are wanted, too! Almost all books are in English originally. Those old picture books are fashinating. You'll find all the beautiful books at
Rosetta Project
I like also travelling and digital photographing. They make a very nice combination.
If you are interested look at my photos in GoogleEarth or Panoramio and 365 Project and in Wikimedia Commons by the nick Annelis or Anneli Salo.
Create your own visited country map
Mine has 32 visited countries on it.
A challenge for every year
I would like to take is to read books in as many languages as possible or to read a book in some new language for me (Russian, Portuguese or Dutch or maybe Europanto). In 2006 I read books in 10 languages, in 2007 in 9 languages and in 2008 in 7 languages.
Accomplished so far: some books in
Finnish
,
Swedish
,
English
and,
Faroese
:Bíbliusøga - fyri tey smáu ( Edmund Garði)
Italian
: Il caso Kodra (Renato Olivieri), Il pittore Merdazzèr (Fiorella Borin)
French
Les Prisonniers Du Zoo (Denis Cote), Un crime en Hollande, Un confiance de Maigret (Georges Simenon
German
:Niemand ist zu alt zum Sterben (Arthur Goldstein)
Accomplished in 2016:
Estonian
Asterix - Suur mereretk (René Goscinny)
I have visited the countries on the pages of books:
create your own visited country map
or check our
Venice travel guide
My geographical challence:
To read a book from or of each one of the UN member states. I am counting the books read since the beginning of the year 2005.
Another challenge (no time limit):
A book by each of the Nobel Prize Winners
I will put on my bookshelf mainly those books I am willing to send away.
REDUCE MOUNT TBR 2014 Challenge
I'll try to read 120 books from my Mount TBR
2016 KEEP THEM MOVING CHALLENGE
I'll try to read a lot of the many books I got from fellow bookcrossers and let them continue their travels