-solaria-
Joined Tuesday, August 24, 2004
Recent Book Activity
| Statistics | 4 weeks | all time |
| --- | --- | --- |
| books registered | 0 | 232 |
| released in the wild | 0 | 550 |
| controlled releases | 0 | 82 |
| releases caught | 0 | 274 |
| controlled releases caught | 0 | 77 |
| books found | 0 | 478 |
| tell-a-friend referrals | 0 | 36 |
| new member referrals | 0 | 1 |
| forum posts | 3 | 743 |
Extended Profile
Book lovers never go to bed alone
I love reading and I think the idea of Bookcrossing is great. I register and release also books I don't read, so my books don't necessarily represent my actual taste in books. Also, I don't use the star rating system, because I noticed I always gave books 8-10 stars (if the book is worse than that, I usually don't finish them).
My main passion is science fiction, especially space opera, but I read also fantasy, historical fiction, British crime novels, British comedy/satire, many kinds of comics and non-fiction books. I read both in Finnish and in English. I'm interested in linguistics, (cultural) history and natural sciences. Some of my favourite authors are Sheri S. Tepper, Lois McMaster Bujold, Stephen Baxter, Peter F. Hamilton, John Barnes, Robert J. Sawyer, Iain M. Banks, Orson Scott Card, Bill Bryson, Sue Townsend, Stephen King, Ben Elton and Ursula K. LeGuin.
Edit April 2016: I have changed my Bookcrossing username! It used to be Thalasse.
Book rings I have organised:
A Million Open Doors by John Barnes
Earth Made of Glass by John Barnes
Minun suomalainen vaimoni by Wolfram Eilenberger
Made in America by Bill Bryson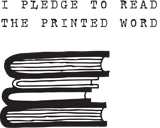 In 2010 I read 117 books.
In 2011 I read 129 books.
In 2012 I read 130 books.
In 2013 I read 135 books.
In 2014 I read 125 books.
In 2015 I read 108 books.
In 2016 I read 130 books.
In 2017 I read 116 books.