Make a Journal Entry
You're currently not logged in to BookCrossing.com
. If you continue now your Journal Entry will be shown under the name of "Anonymous Finder". If you want to later track your book (and optionally receive an email when someone else makes a Journal Entry for this book) you need to log in first. If you don't have a BookCrossing account yet, you can sign up right away. It's a matter of seconds and you can write your Journal Entry immediately afterwards.
What do you want to do?
3 journalers for this copy...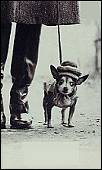 A história de Mr. Bones, contada pelo próprio...
---
Seguiu hoje para o ElHurricane, como parte da lista final de livros da BookBox Virtual
De Frase em Frase
.
Boa viagem e boas leituras. :)
---

Já chegou na quinta, mas só hoje pude fazer a JE.
Obrigado ichigochi pela participação na BookBox e pelo livro.
---

Reservado para a SombrArredia como vencedora do meu RABCK 2009 de Agosto
---

Journal Entry
5
by
ElHurricane
at
Maceda, Aveiro Portugal on Thursday, December 10, 2009
CONTROLLED RELEASE NOTES:

E segue viagem para a SombrArredia como vencedora do meu RABCK 2009 no mês de Agosto.
---
ehehehh
Finalmente já bateu à porta:)
Tnkx ElHurricane

Bom Natal**
---