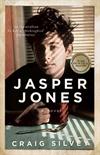 Jasper Jones
4 journalers for this copy...
Set in a small Australian mining town, Corrigan, one hot summer in the mid-1960s, young aboriginal Australian Jasper Jones is the local town ne'er-do-well, secretly admired by all the other young folk and used as a generic scapegoat when anything goes wrong. He's cheeky, smart, likeable, courageous, and indomitable. He knows he's the bottom of the heap, and he just doesn't care. One night he knocks on the window of our young bookish narrator, Charlie Bucktin, asking for his help. Charlie has recently been introduced to the literature of the American deep south (Faulkner - unsuccessfully - Twain and, most importantly, Harper Lee) and sees the rest of the plot unfolding in a Mockingbird-like manner.

But the book is less about Jasper (even though he has the starring role in the title) and more about small town attitudes, and blind prejudice. There is also a Vietnamese family - Jeffrey Lu is Charlie's best friend - and there are parallels between what happens to the Lu family, as well as what happens to Jasper.

One interesting aspect to Jasper's treatment by the town is he is the star football player (this would be VFL - Victorian Football League, now AFL - Australian Football League; and I'm not sure if it really resembles any other football code in the world). He is reviled, distrusted, and generally hated by the adults, until he takes the field. Then he is liked and cheered on by everyone, until the end of the game when he takes his jersey off and just becomes Jasper again.

I think it might just be the best book I've read this year. It was simply wonderful - sad, funny, beautiful, all at the same time.

So what are you doing, sitting here reading this review? Go out and buy a copy (and support Aussie literature!) right now!
---
Passing on to goodthinkingmax at BookDrinks tonight!

Happy reading!
---

Journal Entry
3
by
goodthinkingmax
at
Sydney, New South Wales Australia on Tuesday, October 12, 2010
Thanks. Looking forward to reading this.
---

Journal Entry
4
by
goodthinkingmax
at
Sydney, New South Wales Australia on Tuesday, November 09, 2010
I enjoyed this a lot, a whodunnit, set in a wonderfully described, stifling Australian summer, full of marginalised characters but with so much humour in the dialogue and action. I especially adored the dialogue and word banter between Charlie and Jeffrey Lu. The main characters and lesser characters were all given a lot of substance. There are so many wonderful phrases in this book and I don't think there is a lazy sentence in it. Very enjoyable and refreshing read.

I guess I'll be passing this on to Fleebo as part of the Miles Franklin challenge as Jubby has already read it. We'll have to talk some more people into participating!
---
Received from goodthinkingmax over a beer or three. Thanks!
---
A good story. Thanks for sharing it.
I'm with Charlie, in that I hate knowing about the terrible things that people can do to each other for no sensible reason. I think about them too much, and there's never a good "why". It's why I don't read true crime books. I was amused that Charlie couldn't get through "the new Truman Capote book" either.
Is this going back to you now, tqd?
---

Journal Entry
7
by
FreePages
at
Canberra, Australian Capital Territory Australia on Sunday, January 02, 2011

Whoops- the end of 2010 was just a bit crazy and so I forgot to journal one or two books. My New Years Resolution - to catch up with my reading. I really like the look of this one and it just could be my first bookcrossing book read in 2011.
Thanks for sending it on Fleebo & tqd :)
---

Journal Entry
8
by
FreePages
at
Canberra, Australian Capital Territory Australia on Friday, July 15, 2011
My gosh- I've had this one a while!
Hubby is reading it at the moment and enjoying it very much.
I hope to get to it after my current book which is taking an age to finish!

---

Journal Entry
9
by
FreePages
at
Canberra, Australian Capital Territory Australia on Monday, January 09, 2012
I read this in 2011. And I can't believe I've had it for 12months!
It is a great book to share and the writing is very good. I have to admit that I skimmed it about halfway through. I did find the answer to the secret a bit predictable but then it is young adult fiction. It's up there with "Looking for Alibrandi" in Aussie YA literature for me.
Looking forward to finding more novels written by this author.

tdq, I've had trouble getting through on the BC PMs to you to find out where to send it next. Might try through LT.
:)

---