A Girl Made of Dust
1 journaler for this copy...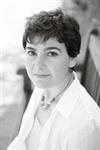 Shorlisted for the
Desmond Elliott Prize 2009
Eight-year-old Ruba lives in a village outside Beirut - from her family home she can see the city's buildings on the horizon and can also hear the rumble of shelling. This is Lebanon in the 1980s and civil war is tearing the country apart.
Ruba has her own worries - while her mother cooks, cleans and struggles for money, her father hardly speaks and avoids work and family. When Ruba decides that she has to save him she uncoverss a secret that will set her on a journey from childhood to the beginnings of adulthood.
But as Israeli troops invade Lebanon, danger comes ever closer, and Ruba realises that she may not be able to keep her family safe.
---