Reading Lolita in Tehran: A Memoir in Books
6 journalers for this copy...
What impressed me most about this book was the contrast between the absolute repression of the Iranian regime and the freedom of thought & behavior within the walls of Nafisi's apartment. It was also very interesting to read about the different perceptions of the regime, depending on whether the women had experienced the revolution. I very much enjoyed the way the book is written, and especially how the stories about the students and Nafisi come together with the classes (and the topics discussed in them) in a very natural way.

A wonderful read!

Synopsis:
The inspirational tale of eight women who defied the confines of life in revolutionary Iran through the joy and power of literature. 'That room for all of us, became a place of transgression. What a wonderland it was! Sitting around the large coffee table covered with bouquets of flowers ! We were, to borrow from Nabokov, to experience how the ordinary pebble of ordinary life could be transformed into a jewel through the magic eye of fiction.' For two years before she left Iran in 1997, Azar Nafisi gathered seven young women at her house every Thursday morning to read and discuss forbidden works of Western literature. They were all former students whom she had taught at university. Some came from conservative and religious families, others were progressive and secular; several had spent time in jail. Shy and uncomfortable at first, they soon began to open up and speak more freely, not only about the novels they were reading but also about themselves, their dreams and disappointments. Their stories intertwined with those they were reading -- 'Pride and Prejudice', 'Washington Square', 'Daisy Miller' and 'Lolita' -- their Lolita, as they imagined her in Tehran. Nafisi's account flashes back to the early days of the revolution when she first started teaching at the University of Tehran amid the swirl of protests and demonstrations. In those frenetic days, the students took control of the university, expelled faculty members and purged the curriculum. Azar Nafisi's luminous tale offers a fascinating portrait of the Iran-Iraq war viewed from Tehran and gives us a rare glimpse, from the inside, of women's lives in revolutionary Iran. It is a work of great passion and poetic beauty, written with a startlingly original voice.

Azar Nafisi is a professor at John Hopkins University. She has written for the New York Times, the Washington Post and the Wall Street Journal among others, and is the author of 'Anti-Terra: A Critical Study of Vladimir Nabokov's Novels'. She lives in Washington D.C. with her husband and two children.
---
Journal Entry
2
by
chich
at
The Wishlist Challenge, RABCK -- Controlled Releases on Wednesday, October 27, 2010
Released 8 yrs ago (10/27/2010 UTC) at The Wishlist Challenge, RABCK -- Controlled Releases
CONTROLLED RELEASE NOTES:
Book sent to bettyspaghetty today as part of the Wishlist Challenge, enjoy! :)
---
Journal Entry
3
by
bettyspaghetty
at
Ede, Gelderland Netherlands on Saturday, November 06, 2010
Wow, what a wonderful surprise to find this book in my mailbox today! Really looking forward to read it. Thank you so much, Chich!
---
Journal Entry
4
by
bettyspaghetty
at
Zeist, Utrecht Netherlands on Monday, August 12, 2013
Just finished this book last week. When I was in elementary school my best friend was a refugee from Iran. We lost touch but it was interesting to read what she and her family were coming from.
I really enjoyed this book. At times it was shocking to read what people had to go trough. I really liked how Nafisi would compare their situation with literature, it gave me some new insights. At times I got a little frustrated with all the spoilers on said literature as I haven't read all mentioned books. However, that can be expected when the cover says 'a memoir in books'.
---
Journal Entry
5
by
bettyspaghetty
at
OBCZBagelsBooks in Ede, Gelderland Netherlands on Thursday, January 02, 2014
Released 5 yrs ago (1/2/2014 UTC) at OBCZBagelsBooks in Ede, Gelderland Netherlands
WILD RELEASE NOTES:
Left it in the bookcase at Bagels & Beans. (when you're there, try the Chai latte)
---
Journal Entry
6
by

OBCZBagelsBooks

at
Ede, Gelderland Netherlands on Saturday, January 04, 2014
Dit boek vandaag aangetroffen in onze boekenkast! :-)
---
Journal Entry
7
by
dutch-flybabe
at
Ede, Gelderland Netherlands on Sunday, January 05, 2014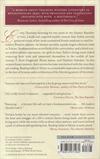 Taken from the cupboard of OBCZBagelsBooks.
---
Journal Entry
8
by
dutch-flybabe
at
BC Meeting 2016 in Castricum, Noord-Holland Netherlands on Wednesday, June 29, 2016
Released 2 yrs ago (7/3/2016 UTC) at BC Meeting 2016 in Castricum, Noord-Holland Netherlands
WILD RELEASE NOTES:

After a bookcase cleanout this book is ready to travel once more. I'm adding it to the bookbuffet at the Castricum meeting this sunday. Happy travels!
---

Journal Entry
9
by
dutch-book
at
Heerenveen, Fryslân (Friesland) Netherlands on Monday, July 04, 2016
Took it with me. I'm quite looking forward to it!

I did read it. It took a while. Interesting or boring at times. Sometimes a bit far fetched, especially the parts where the discussed books were interpreted.
---
The title and the text on the cover made me curious. Thank you for taking the book to the Castricum meeting!
---