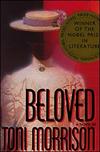 Beloved
Registered by

Deepswamp

of
Björkhagen
,
Stockholm
Sweden on 5/11/2010
4 journalers for this copy...

Journal Entry
1
by

Deepswamp

from
Björkhagen
,
Stockholm
Sweden on Friday, October 7, 2011
When slavery has torn apart one's heritage, when the past is more real than the present, when the rage of a dead baby can literally rock a house, then the traditional novel is no longer an adequate instrument. And so Pulitzer Prize-winner Beloved is written in bits and images, smashed like a mirror on the floor and left for the reader to put together. In a novel that is hypnotic, beautiful, and elusive, Toni Morrison portrays the lives of Sethe, an escaped slave and mother, and those around her. There is Sixo, who "stopped speaking English because there was no future in it," and .... Baby Suggs, who makes her living with her heart because slavery "had busted her legs, back, head, eyes, hands, kidneys, womb and tongue;" and Paul D, a man with a rusted metal box for a heart and a presence that allows women to cry. At the center is Sethe, whose story makes us think and think again about what we mean when we say we love our children or freedom. The stories circle, swim dreamily to the surface, and are suddenly clear and horrifying. Because of the extraordinary, experimental style as well as the intensity of the subject matter, what we learn from them touches at a level deeper than understanding.
---

---
Thanks so much, Deepswamp! I can't wait to read this :)
---
Journal Entry
4
by
MMMaartje
at
BC Meeting 2017 in Castricum, Noord-Holland Netherlands on Wednesday, June 21, 2017
Released 5 yrs ago (7/2/2017 UTC) at BC Meeting 2017 in Castricum, Noord-Holland Netherlands
WILD RELEASE NOTES:
I loved this! I will take it to the yearly BC meeting in Castricum, where hopefully it will be taken home by someone who loves it just as much :)
---
There are writers on my list I have to read, and Toni Morrison is one of them.
---
This is a thought provoking novel. The language is very beautiful and every sentence needs attention to be read. I am also glad I have to admit, that the novel is finished. It makes me feel the deepest of uneasiness I can feel, horrified at times, not only because of the horrific action all protagonist encounter, but also because the total loss of self, beaten out of them by slavery. This is also a ghost story, and interesting as a ghost story is the total acceptance of the supernatural things that seem to occur. This made it impossible for me to dismiss anything, or step out of the novel for reassurance of any kind.
What Toni Morrison says about the influence of slavery on people and communities makes you think about it in other ways, like the ghost of slavery that is still around us, and is not yet healed.
---
Journal Entry
7
by

iiwi

at
BC meeting 2018 in Castricum, Noord-Holland Netherlands on Thursday, July 5, 2018
Released 3 yrs ago (7/8/2018 UTC) at BC meeting 2018 in Castricum, Noord-Holland Netherlands
WILD RELEASE NOTES:
On to the meetup in Castricum.
---
I read this book years ago, probably at an age when my english wasn't quite good enough and the topic a bit too advanced for me. I think I will get a lot more out of it now.
---