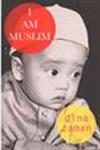 I Am Muslim
1 journaler for this copy...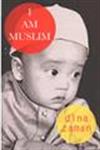 WELCOME TO I AM MUSLIM INTERNATIONAL BOOK RING
This ring is now underway - as of June 21, 2010.
Members are as follows - member in bold currently has possession of the
book: (If you wish to join, please PM me and I will add you!)
It's been more than a month now and I'm thinking the book may be stalled. I've PMed Margih to check and see if she's received the book but no response so far. Meanwhile, to be fair to other readers, I'll buy another copy of the book and send it to GronnLivsstil. Sorry guys for the long wait.
MEMBER / LOCATION / SHIPPING PREFERENCE:
Order is as follows.
Margih / Finland / EU or Int'l <---- still on its way here
GronnLivsstil / Norway / EU or Int'l <------ new copy starting here
Simson-Shilitoe / France / EU or Int'l
elstaplador / UK / Int'l
okyrhoe / Greece / Int'l
LaPitchoune / Finland / Int'l
Alannia / Malaysia / Int'l
tohweiee / Malaysia / Int'l
-----> then back to me.
This is how it works:
1. If you wish to be added to the list, please PM me with your details.
2. Note that you must be prepared to mail internationally.
3. We will kick off once we have 5 members.
4. You will be sending the book to the person who appears after you in the list, so you need to PM them to get their address!
5. It's not a race, but please read and send the book on as speedily as you
can, other people are dying to read it too.
6. Please journal the book once you have received it (so we all know where it
currently is) and again when you have read it (so we know what you
thought of it!)
7. If you're the last person on the list (i.e. we run out of members) the book
comes back to me until there are more interested parties...
_______________________________________
BOOK DESCRIPTION:
This is a selfish journey of faith where the writer meets shamans, nationalists, moderates and gets into all sorts of scrapes to discover what Islam means to Muslims in Malaysia.
Dina Zaman's articles about being a Muslim in Malaysia today capture the multifaceted aspects of difference and alterity in normative religious life better than many academic studies on the subject. Her articles are not simply about Islam perse, but also about the realities of religious life as seen and lived by Muslims themselves. In these vignettes she captures the ironies, foibles and follies of ordinary Muslims who have tried to find meaning and focus in their lives, albeit in an ever-changing world where tastes and trends are dictated by the media as much as the realities of geo-politics. The portrait that emerges is not a simple one, and though some may wonder at the contradictions and uncertainties that deive those whom she writes about, Dina's pen captures their all-too-human condition in a manner that is sympathetic and endearing A mature read for adults who have grown up in the real world. -
Dr. Farish A. Noor, Political Scientist and Historian of Political Islam; Zentrum Moderner Orient, Berlin.
This book is also supported by the
Konrad Adenauer Foundation
.
---
Journal Entry
2
by
RebeccaToh
at
Kelana Jaya, Sultanate of Selangor (Shah Alam) Malaysia on Monday, June 21, 2010
Released 9 yrs ago (6/21/2010 UTC) at Kelana Jaya, Sultanate of Selangor (Shah Alam) Malaysia
CONTROLLED RELEASE NOTES:
Finally, the book is now off to Finland.

Margih, I hope you enjoy reading it. :)

As there may be some words in Malay you may not be familiar with feel free to PM me. :)



---
Journal Entry
3
by
RebeccaToh
at
Rawang, Sultanate of Selangor (Shah Alam) Malaysia on Thursday, August 19, 2010
My bookcrossing buddies,

I'm so sorry for the delay in the arrival of the book. I don't know if its stalled but it's been taking too long. I'm more worried about you guys not getting the chance to read the book.

I've decided to get another copy of the book and begin the ring again by sending it off to Gronnlivsstil first. Meanwhile I'll PM Margih again to see if she's received the book.

Sorry again for such a long wait.
---