When Hitler Stole Pink Rabbit
Registered by

ApoloniaX

of
Prenzlauer Berg
,
Berlin
Germany on 12/15/2009
3 journalers for this copy...

Journal Entry
1
by

ApoloniaX

from
Prenzlauer Berg
,
Berlin
Germany on Tuesday, December 15, 2009
"Anna was so busy with her schoolwork and friends that she hardly had time to notice Adolf Hitler's face glaring out of political posters all over Berlin. But one morning her father was gone, and then she and her brother had to sneak out of Germany. Reunited in Switzerland, Anna and her family try to find a home in several countries. Along the way they must learn new languages, new customs, and the special skills required to be a refugee. But Anna knows as long as her family stays together, that's all that really matters."

One of the best books of my childhood, read it countless times at the age of ten or twelve.
---

Journal Entry
2
by

ApoloniaX

at
a fellow bookcrosser, RABCK -- Controlled Releases on Sunday, December 20, 2009
Released 10 yrs ago (12/21/2009 UTC) at a fellow bookcrosser, RABCK -- Controlled Releases
CONTROLLED RELEASE NOTES: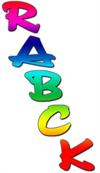 CONTROLLED RELEASE NOTES:
Off to prachitulshan and ecuas.
Hope you like it.
Check
this
out, too, for other BCers' JEs.
---
a birthday present from ApoloniaX! she sent it to prachi for the awesome surprise birthday RABCK she had organised for me :-) its about hitler so Im already sure im gonna like readin it..n its from a child's POV which will make it even more interesting!
---
A nice, quick read. Liked the book a lot. Its a story of a little girl of 9, Anna, who has to abruptly leave her home in Berlin, Germany with the coming-to-power of Hitler as she is a Jew and also because her father is a staunch anti-Nazi and a very influential author. The book follows an year of her life - as it transforms from being luxurious and comfortable to that of a refugee, moving from Germany to Switzerland, and many other countries.

The book, being auto-biographical, is very well written, and it does feel like its being told by a 9 year old. The seriousness of the whole 'flee-from-Germany' affair and the little-girl feelings and questions of Anna are a delight to read. I specially loved the part where Anna finds out that Hitler has put a price on her father's head, but she does not understand what 'putting a price on a head' means. She then imagines it to be something like her father drowning in a torrent of coins falling on his head.
Apart from the comic parts, there are also times when the author describes the atrocities Hitler is subjecting Jews to, or the cases of many German 'celebrities' who leave Germany in fear of Hitler and find themselves doing nearly anything to earn a living.
So, together with the fun and the sadness, the book balances out really well. It does not leave you with a pall of gloom by going on just about hardships faced by refugees. It does dwell on it, but in a very 'normal' way. The problems of shortage of finances, difficulty in finding work, schools, alienation are very much bothering the family, but they go through them by 'being together' and that is really the core of the book. Anna even likes being a refugee for a while.
There is a very good line near the end of the book which I like a lot. Its when Anna asks her father if they could really 'belong' anywhere. Her father replies saying "We may not belong like people who have lived in a place all their lives, but we will belong a little in lots of places, and that can be just as good."
I like this optimism of the book a lot.

---
Journal Entry
5
by
prachitulshan
at
New Delhi, Delhi India on Tuesday, May 24, 2016
I didn't realise that I hadn't journalled this book, though I read it quite a long time ago. This is the first book in the Out Of The Hitler Time Trilogy and since receiving this as an RABCK for ecuas's birthday, I have read the other two books in the trilogy as well. I loved this book, and immediately decided I wanted to read the others as well. Though I can't remember the details now, the author's portrayal of Anna and her family as Jews in Hitler's era are touching and poignant. In my opinion this was the most enjoyable read of the trilogy, and I think I read it more than once, even though it's supposed to be a children's book.
---