Shanghai Baby
Registered by

ApoloniaX

of
Prenzlauer Berg
,
Berlin
Germany on 9/23/2009
4 journalers for this copy...

Journal Entry
1
by

ApoloniaX

from
Prenzlauer Berg
,
Berlin
Germany on Wednesday, September 23, 2009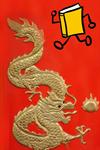 Blurb:
Publicly burned in China for its sensual nature and irreverent style, this novel is the semi-autobiographical story of Coco, a cafe waitress, who is full of enthusiasm and impatience for life. She meets a young man, Tian Tian, for whom she feels tenderness and love, but he is reclusive, impotent and an increasing user of drugs. Despite parental objections, Coco moves in with him, leaves her job and throws herself into writing.
Shortly afterwards she meets Mark, a married Westerner. The two are uncontrollably attracted and begin a highly charged, physical affair. Torn between her two lovers, and tormented by her deceit, her unfinished novel and the conflicting feelings involved in love and betrayal, Coco begins to find out who she really is.
Here is a beautifully written novel with a distinct voice that describes China on the brink of its own social and sexual revolution.
---

Journal Entry
2
by

ApoloniaX

at
Wishlist Surprise, A RABCK -- Controlled Releases on Saturday, November 07, 2009
Released 10 yrs ago (11/9/2009 UTC) at Wishlist Surprise, A RABCK -- Controlled Releases
CONTROLLED RELEASE NOTES:
---
Well "publicly banned in China" has me itching to read it straight away!
This was a fantastic surprise. i picked up Wei Hui's 2nd novel 'Marrying Buddha' a few months ago, and its has been sat in a box awaiting me to read Shanghai Baby 1st.
This is an awesome wishlist grant ApoloniaX, thank you so much :)
---
I really enjoyed this story, i feel that the writing wasn't very good, but I am presuming that this was down to it being originally written in another language and then translated into English.
I thought Coco came across as a very "real" character, and me, as a reader, could sympathise with the woes of her every day life troubles.
I have the 2nd book "Marrying Buddha" by Wei Hui, which I plan to read next, and then release the 2 books together.
---
Journal Entry
5
by

J4shaw

at
By Mail, Virtual Bookbox -- Controlled Releases on Tuesday, December 29, 2009
Released 10 yrs ago (12/29/2009 UTC) at By Mail, Virtual Bookbox -- Controlled Releases
CONTROLLED RELEASE NOTES:
CONTROLLED RELEASE NOTES:

Sending on to Annimanni as her pick from the VBB Contemporary Asian Literature hosted by ApoloniaX
---

Journal Entry
6
by

Annimanni
from
Espoo
,
Uusimaa / Nyland
Finland on Wednesday, January 13, 2010
The book has arrived in Finland, thank you! I've had Marrying Buddha waiting on my shelf for a while too, because I wanted to read this one first.
---

Finally got around to reading this - and ended up heartily disliking it :( Part of it was due to the style/language and like J4shaw, I also think it's down to it being a translation (must not be easy to translate from Chinese to English). But I also disliked all the characters, could not relate to any of them (don't think it's the age difference, because I really enjoy many books aimed at a younger audience) and couldn't have cared less about the main character's sexual adventures. To me, the story seemed much too shallow and the relationships between the characters were poorly developed. I mean, how in the world did Coco and Mark, who seemed to have only sex going on between them, suddenly start talking about love?

***

This book will now travel to soozreader who chose it from a 1st sentence VBB running on the Finnish forum. I hope you'll get more out of it than I did, Suvi!
---

Journal Entry
8
by

Soozreader

at
Joensuu, Pohjois-Karjala / Norra Karelen Finland on Tuesday, March 20, 2012
Thank you very much for this book that I chose because of its first sentence! Let's see what I'll think of the story:)
---