The English Patient
3 journalers for this copy...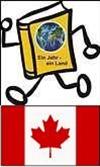 Bought it at ebay. Going to read it for the 1 year-1 land- Challenge and the 1000 Books Challenge.
Hab es grade beendet und muss gestehen, das ich mich schon durchkämpfen musste. Nicht das das Buch schlecht ist oder langweilig, aber man muss sich sehr konzentrieren um die verschiedenen Geschichten der vier Villabewohner verfolgen zu können, da diese in einem Patchworkmuster geschrieben sind und man immer nur Bruchstücke vorgesetzt bekommt und diese in den richtigen Zusammenhang setzen muss.
Die Idee vier solch unterschiedlicher Menschen, in einem vom Krieg zurüttelten Land in einer einsamen Villa zusammenkommen zu lassen ist sehr interessant und auch recht gut umgesetzt.
Das Rätselraten um die Indentität der englischen Patienten, seine Geschichten über das Leben in der Wüste, und die Beziehung die sich zwischen Kip und Hana entwickelt, um auf kurz darauf von Ereignissen erschüttert zu werden für die keiner der beiden verantwortlich ist, Kip's Ausbildung als Bombenentschärfer und auch Carravagio's Erlebnisse, nach dem der Dieb, der als Spion arbeitete geschnappt wurden...
Ein beeindruckendes Buch, aber ich bin auch froh das es nun zu Ende ist und ich durchgehalten habe, trotz meiner Schwierigkeiten mit dem Stil. ;)
So in English: Well it wasn't an easy read. It's a little bit difficult to follow the story of the four villa dwellers and one have to concentrate while reading it. The story's are written in a patchworkstyle.
But the idea and also the implementation (even while it's not an easy read) is very interessting and also gripping. Impressive!
---

Journal Entry
2
by
sternenwolf
at
Steffenberg, Hessen Germany on Saturday, October 31, 2009
CONTROLLED RELEASE NOTES:

On it's way to Norway!
---
Received today from GronnLivsstil from Norway. Looks like it hasn't been journalled in almost a year. Is now safe and sound with me and added to my TBR pile and read as part of my challenge to read more 1001 books.
---

I enjoyed this book, different from what I normally read. The story was a bit disjointed but it didn't distract from it. Very well told and beautifully written. Going to donate this to the 1001-library
---
Journal Entry
5
by
1001-library
at
Helsinki, Uusimaa / Nyland Finland on Sunday, July 03, 2011
Thanks so much for your donation
Heaven150
!
This book is now part of the
1001-library
. If you want to take this book from the library but don't know how to proceed, please refer to the
1001-library bookshelf
.
---