The Henson Case
Registered by
seldombites
of
Bridgewater
,
South Australia
Australia on 7/5/2009
This book is in a Controlled Release!
2 journalers for this copy...
From Back

On Thursday 22 May 2008, Bill Henson was waiting to open his latest exhibition in Sydney. But that afternoon a ferocious media campaign led police to shut down the show. They raided the gallery, seized photographs of naked adolescents and threatened to charge Henson, one of Australia's greatest living artists, as a child pornographer.

Politicians across the country turned on Hensen. The Prime Minister called his pictures 'absolutely revolting'. Galleries stripped them from their walls. While the artist remained silent, a debate raged about art, children, censorship, paedophilia, the internet, the police and the media.

In The Henson Case the acclaimed journalist David Marr tells the story of a great national uproar that's already passing into myth. This is a remarkable investigative essay in which Bill Henson breaks his silence for the first time. Drawing on key documents, and the revealing testimony of principal players, Marr writes of a country divided and a witch-hunt that went wrong.

The Henson Case features details of eight photographs from the controversial Sydney show.
Comment

This is a paperback edition published in 2008. This edition contains 149 pages. This is an Australian Book

---
No-one living in Australia could have possibly escaped the controversy surrounding Bill Henson's photography of nude teens. It seemed like no-one was left on the fence. Everyone had an opinion, heavily coloured by media coverage of events. Even the Prime Minister had his say. But do any of us really know the full story?

In The Henson Case journalist David Marr chronicles events from beginning to end, bringing to light many facts that were missed in the media feeding frenzy. Throughout the whole sorry mess, I argued to anyone that would listen that nudity does not equal pornography. In my opinion, this book vindicates my position.

So, what is your view? Is Henson's work art or porn? Is Henson artist or paedophile? Don't base your opinion on sensationalist reporting. Read the facts, then decide.
---
Journal Entry
3
by
seldombites
at
Rockhampton, Queensland Australia on Friday, September 11, 2009
---
---
'The Henson Case' by David Marr is an easy to read book which is interesting, concise and gives a good angle from those who were involved with this be they part of the art galleries to models and their parents to Bill Henson.

This book shows just how easy something so simple and innocent, taken by the teeth of those with their own political barrows to push can turn something into a circus. Here we had politicians using police to make them look like they were doing something only for the police action to falter due to a lack of criminal action. How amazingly quick are Australians ready to throw away their freedoms in the guise of feeling safe, especially when the political totem of 'child protection' is used.

A good book worth reading.
---
Journal Entry
6
by
SpiderLion
at
Rockhampton, Queensland Australia on Wednesday, September 23, 2009
CONTROLLED RELEASE NOTES:

Boomerang released. Going back to fairywhispers.
---
I have received this book back, safe and sound. Very soon, it will be journeying to my Mum (a non-bookcrosser) in Jabiru :-)
---
Mum read it. Now it's back.
---
Journal Entry
9
by
seldombites
at
Cambridge Park, New South Wales Australia on Thursday, November 14, 2013
Released 7 yrs ago (11/14/2013 UTC) at Cambridge Park, New South Wales Australia
CONTROLLED RELEASE NOTES: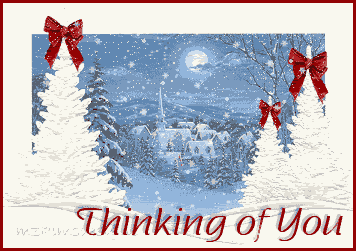 I don't want this any more, but Hubby does, so it's off to his bookshelf!
---