The Return Journey
3 journalers for this copy...

,i>This is a small hard-back ex-library book.
I did read this book and I quite enjoyed the fact that it was a collection of short stories. Perfect for a holiday read, or to read whilst you travel. Some of the stories didn't have a definite ending, which was a shame as it leaves you wondering what happened!
Amazon Editorial Review:
The Return Journey--a spellbinding trip into the human heart...

In these powerful, poignant tales, the New York Times bestselling author of Evening Class and Tara Road once again reveals her unrivaled understanding of matters of the heart. Here are sons and lovers, daughters and strangers, husbands and wives in their infinite variety--powerfully compelling stories of love and loss, revelation and reconciliation.

A secretary's silent passion for her boss meets the acid test on a business trip--.An insecure wife clings to the illusion of order, only to discover chaos at the hands of a house sitter who opens the wrong doors--. A pair of star-crossed travelers take each other's bags, and then learn that when you unlock a stranger's suitcase, you enter a stranger's life.-- In their company are many more journeys of hope and discovery--unforgettable slices of life from the incomparable Maeve Binchy.
---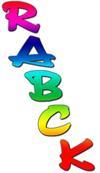 This book is now reserved and will be sent to Spain as a RABCK.
If you are reading here, then I want to tell you that this is a
FREE . book, and there are no catches! It is now yours! Please read on.....
If you are the finder of this book it would be nice if you could leave a message here to say that you have it. Do not worry because I don't want the book back. It is yours to keep if you want it. I just want to know it is now in safe hands.
Hello and congratulations!
You have not only found yourself a good book, but a whole community of booklovers dedicated to sharing books with each other and the world at large. I hope you'll stick around a bit and get to know BookCrossing --maybe even make a journal entry on this book. You may choose to remain anonymous or to join. If you do choose to join, I hope you'll consider using me, chamonix44 ..as your referring member.
Feel free to read and keep this book, or to pass it on to a friend or even set it out "in the wild" for someone else to find like you did. If you do choose to join and journal, then you can watch the book as it travels- You'll be alerted by email each time someone makes another journal entry. It's all confidential (you're known only by your screen name and no one is ever given your e-mail address), free, and spam-free. Happy reading!
---

Journal Entry
3
by

Bookworm-lady

from
Madrid
,
Madrid
Spain on Saturday, July 04, 2009
Thanks a lot, Chamonix44, for taking the time and checking my WishList.
You are right, I really love short stories, and I am sure I will enjoy this one.
Thanks for your nice note, and assorted bookmarks and postcards!
Perfect Summer reading!
All my best,
Eva
---

Journal Entry
4
by

Bookworm-lady

at
Madrid, Madrid Spain on Tuesday, June 19, 2012
Ok, three Summers later I am reading it... and really enjoying it!
It will soon be on its way again, probably to a Sweepstakes RABCK winner.
Thanks for sharing this, Chamonix44! Short stories are definitely my favourite genre.
---

Journal Entry
5
by

Bookworm-lady

at
Madrid, Madrid Spain on Saturday, June 30, 2012

Short stories are definitely my favourite genre, and this is an exquisite bunch of them!
I hadn't read any of Ms Binchy's (see pic) novels before, but I recently watched the film based on her "Tara Road", and definitely loved the plot and the well-defined characters.
In "The Return Journey", all the short stories included have some relationship with travels. This doesn't make them all similar, mind you, there is a wide variety of themes, from funny to sad. All characters are credible; this writer seems to have the ability to watch and listen around her.
I loved "The Package Tour", as it definitely rang a bell with me... but in my case, with a happy ending.
Thanks a lot, Chamonix44, for sharing this with me (I seem to be thanking you a lot lately...) It will soon continue its way towards another Sweepstakes Winner; I hope she'll enjoy it as much as I did.
---

Journal Entry
6
by

Bookworm-lady

at
Madrid, Madrid Spain on Monday, July 02, 2012
Sent to the Winner of the Acts of Kindness Sweepstakes...with a little extra something.
Sorry for the delay... and enjoy! :)
---
Thank you for this nice book and the little extra something ;) I haven't read something by this author yet, so I'm quite curious :)
---