Watership Down
4 journalers for this copy...

Synopsis (from Barnes & Noble)

A phenomenal worldwide bestseller for over thirty years, Richard Adams's Watership Down is a timeless classic and one of the most beloved novels of all time. Set in England's Downs, a once idyllic rural landscape, this stirring tale of adventure, courage and survival follows a band of very special creatures on their flight from the intrusion of man and the certain destruction of their home. Led by a stouthearted pair of brothers, they journey forth from their native Sandleford Warren through the harrowing trials posed by predators and adversaries, to a mysterious promised land and a more perfect society.
------
paperback
---

I read this book a few years ago, after seeing it on the tv show Lost (Sawyer was reading it). I remember enjoying the story and thought it was well written.


---

Released 9 yrs ago (12/10/2009 UTC) at RABCK, A RABCK -- Controlled Releases
CONTROLLED RELEASE NOTES:
CONTROLLED RELEASE NOTES:

Sending to WhiskeyJane as a rabck. Hope you enjoy it as much as I did!
---

I rec'd this book in the mail today as a totally surprise RABCK! I saw about 5 minutes of the movie many years ago and since then I have been wanting to read this book. Thanks for this wishlist book carlissa!!!

NOTE: 01/2010 Finished reading it and liked it a lot. Will always remember Hazel and Bigwig. Learned some new words too - tharn and silflay. LOL I plan to check Blockbuster and see if I can rent the movie now. 02/2010 I couldn't find the movie at Blockbuster so I just bought it on eBay.
---

Journal Entry
5
by
whiskeyjane
at
Albuquerque, New Mexico USA on Wednesday, January 20, 2010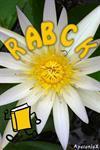 I wanted to keep this going as a RABCK for a wishlist book that began with carlissa. Saw this on shahrun's wishlist so in the mail to the U.K.
WELCOME TO BOOKCROSSING Congratulations! You found a traveling book! This book has been set free. It is yours to keep or share. Please take a moment to make a journal entry to let me know the book has found a new home.
---

Got this in the post a few days ago. It is a RABCK to grant a Wish on my List. Thank you so much WhiskeyJane! I plan to read it then set it free again!
---

Journal Entry
7
by
Shahrun
at
Elephant & Castle, Greater London United Kingdom on Tuesday, February 14, 2012
I was rather frustrated at first with this book as I did not seem to be bonding with it and I could not understand why. But as I got about half way, I discovered that I was really into it :)! I can now see why this book is so loved. As I read it, I always knew I was reading about Rabbits, because I could really see real rabbits doing what the rabbits in the book were doing. I loved that the author invented Lapine (with explanations throughout the book and a Glossary at the end). I also liked the maps. Some more big ones would have been nice (like at the beginning of each Part - showing where the action takes place in that part). I really enjoyed all the El-ahrairah legends. This book is life, rabbit style!
---

Journal Entry
8
by
Shahrun
at
Elephant & Castle, Greater London United Kingdom on Thursday, February 23, 2012
Released 7 yrs ago (2/24/2012 UTC) at Elephant & Castle, Greater London United Kingdom
CONTROLLED RELEASE NOTES:
It's about time this book gets to continue it's adventures. I know I've chosen an excellent home for it with DisneyFreakSam!
---
Journal Entry
9
by
disneyfreaksam
at
Warminster, Wiltshire United Kingdom on Tuesday, February 28, 2012
Excellent. Thank you so so much. You spoil me and dont worry about when you send them, I need to get reading to get ones back to you!! The postcard is fab by the way. Love it!!!
---